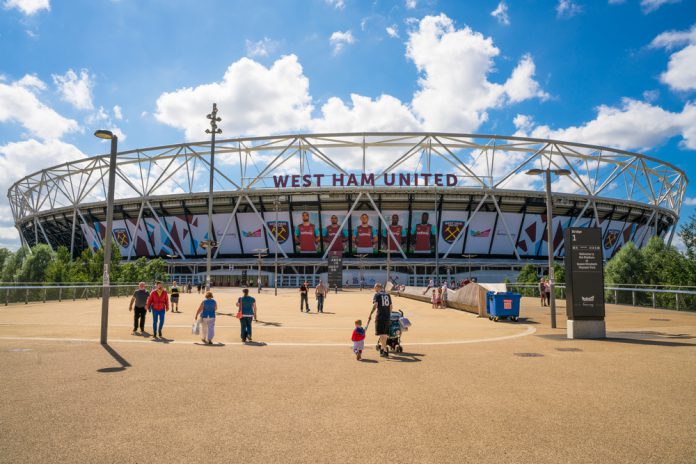 Sports coaching organisation, SCL, has extended its partnership with the West Ham United Foundation by five more years.
The Premier League club has worked alongside the organisation, which provides sports professional coaching to school children in London and the southeast of England, for almost seven years. In that time it has provided 16-18 year olds with the opportunity to train at the club's Chadwell Heath and Beckton facilities whilst completing their level 2 or 3 sports based qualifications. 
Brad Rushton, Managing Director at SCL Education & Training, said: "I'm delighted that we have extended our partnership with the West Ham United Foundation and I'm really looking forward to building on the great work that has already been put in place. West Ham United are a club that prides itself on its work in the community and it's great to see so many success stories emanating from the programme down the years.
 "The programme not only focuses on a pathway into professional football, but also provides youngsters with the chance to progress their career away from football and into other industries which we are equally as proud of."   
The West Ham United Foundation runs an initiative known as the 'Second Chance Programme' aimed at giving released academy players another attempt at making it professional. 
The programme is run at West Ham's aforementioned facilities, and features SCL's educational support team which help to develop the players both on and off the pitch. 
Sam Taylor, West Ham United Foundation's Integration Development Manager, added: "The Second Chance Academy has gone from strength to strength and we believe our partnership with SCL has been crucial to delivering outstanding experiences to players. This is a great programme for the students to channel their energy into sport and it provides many opportunities for them to succeed academically as well as on the pitch."
As well as the Second Chance programme, SCL also run West Ham United Foundation's 'Football For All' programme – a two-year education and football development programme which grants gives students access to university, apprenticeships and the sport industry.