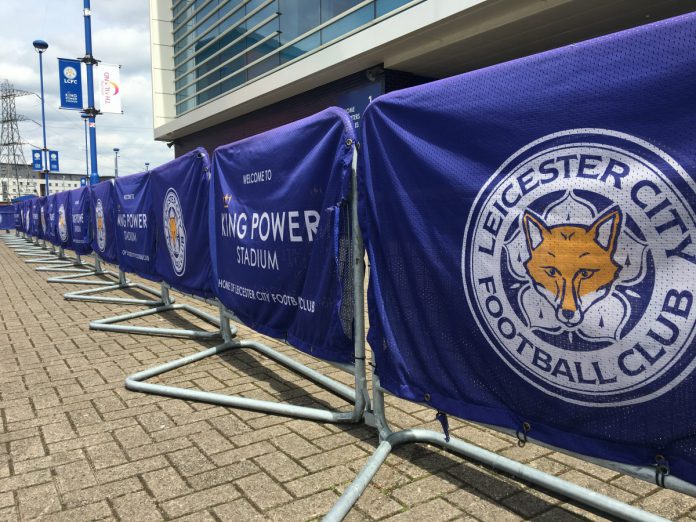 Leicester City Football Club has deepened its portfolio of partners, announcing a new deal with growing money transfer brand – Xpress Money. 
The partnership will see the brand become Leicester's Official Money Transfer Partner, as the club embarks on its first full campaign under Brendan Rodgers. 
Harj Hir Head of Partnerships commented: "Ahead of the new Premier League season, exclusive events and experiences are in store for Xpress Money customers and LCFC fans across the world.
"We are delighted to establish a partnership with one of the world's largest money transfer companies. We are very much looking forward to working with the Xpress Money team and our global popularity provides a perfect platform for the partnership to deliver a number of exciting initiatives."
Sudhesh Giriyan, Chief Executive of Xpress Money, added on the deal: "The passion for football transcends borders, nationalities and ethnicities, and through our partnership with Leicester City we will aim to capitalise on the universal appeal of football to keep the feeling of home alive among millions of people around the world.
"The remittance industry is constantly on the threshold of evolution and a partnership of this stature could catalyse our expansion plans and help us connect to a larger community. Simply put, creating opportunities and connecting communities is central to our partnership with the football club."
Xpress Money works towards the goal of making money transfers convenient to millions of expatriates residing away from their homes. The company is known as one of the most dependable international money transfer companies and has a network of over 200,000 partner locations worldwide. 
Leicester's Premier League campaign commenced on Sunday, with a goalless draw at home to Wolves. The game was almost won by Wolves, however VAR ruled out the goal after a Willy Boly handball.