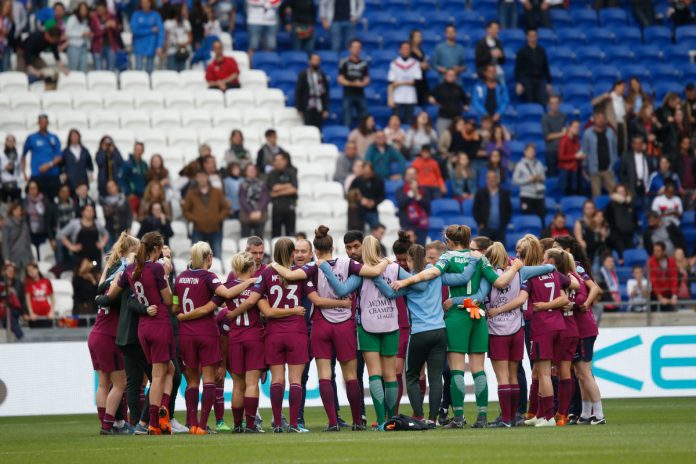 Last weekend marked the historic opening round of Women's Super League (WSL), as record breaking crowds attended games from English football's top division.
The opening round of games saw Manchester City's Etihad stadium host the first Manchester derby in women's football, whilst Stamford Bridge battled Tottenham at Stamford Bridge.
Following on from a hugely successful World Cup in the Summer, this weekend's landmark ties ushered in a pivotal season in the growth of women's football, as the game prepares to continue on its journey of significant marketing expansion.
Dean Akinjobi, CEO of FootballMedia, an agency that specialises in sponsorships and activations in women's football, emphasised just how significant the increased engagement is for the marketing capabilities of the game.
He told InsiderSport: "The WSL attendance figures this past weekend show that the potential marketing growth of women's football really means that the game has no limits, with crowds of between 24,000 – 31,000 attending matches at the Etihad and Stamford Bridge, there is clearly huge growing interest in women's football and I've said in the past and still believe that this is just the beginning.
"It's important to sustain the games growth levels and clubs, the FA and title sponsors such as Barclays, have a collective opportunity and responsibility to ensure that women's football reaches its full potential. On-going engaging marketing to new and emerging audiences across digital will be a key, using bespoke targeted content and promotions, as well as reaching grass roots audiences through schools and local clubs, as this will help to generate wider family interests in women's football."
He went onto detail the role broadcast deals and greater coverage of the game will play in its expansion: "An additional growth marketing area is the international development of women's football, with broadcast deals for the WSL recently done with Sky Mexico and Scandinavian broadcaster NENT covering Mexico, Central America, the Dominican Republic, Norway, Sweden, Finland and Denmark."
The main rights holder for the WSL in the UK is BT Sport. In the opening round of fixtures, the platform broadcast Arsenal's fixture with West Ham, as well as the prestigious Manchester derby.
FootballMedia brokered the partnership between West Ham and ZO Skin Health, Akinjobi highlighted that the brand benefited from positive exposure of the game being live on BT.
"At Football Media we were all very proud to see the clash between Arsenal and West Ham broadcast live on BT Sports, having brokered the back of shirt deal for our client ZO Skin Health, the brand exposure was fantastic to see and we are extremely happy with partnership.
"ZO took our advice to get into women's football very early on through this partnership and have and will continue to see the benefits of taking the decision to make the commitment with Football Media, West Ham United Women's team and womens' football as a sport.
"We are all also very much looking forward to the first ever women's football match that will be taking place at the London Stadium at the end of this month, when West Ham United Women take on Tottenham, which will be broadcast live on BT Sport and is sure to be a great match and advert for women's football."
Dean will be speaking about sports sponsorship at next week's Betting on Football Conference, at the Olympia London. To find out more about the event, click on the banner below.