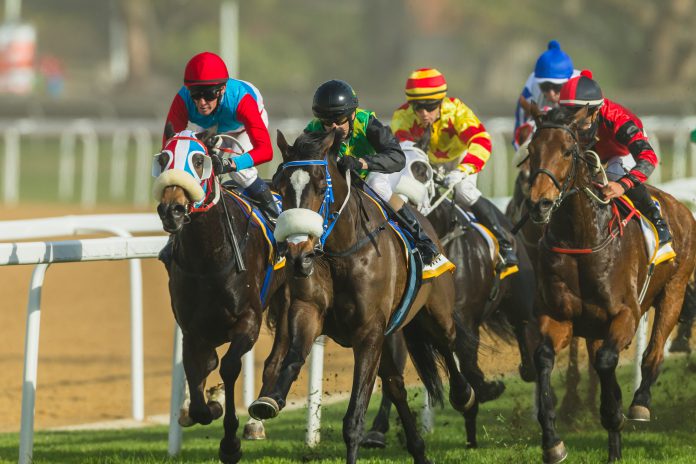 With only four weeks until the UK is due to leave the European Union, the Thoroughbred Industries Brexit Steering Group has warned the racing sector to ramp up its plans to mitigate the impact of a no-deal Brexit. 
The Group has warned the industry that the failure to reach an agreement with EU leaders will have a significant knock-on effect for UK and Irish racing.
As it stands, 'the political situation regarding the United Kingdom's withdrawal from the European Union, currently scheduled for 31 October, remains unpredictable' with no clear deal yet on the table. 
The Group has therefore advised industry participants to 'start making plans for how a no-deal Brexit might affect them.'
In the note, the Steering Group outlined a number of key focus areas: The rights of EU and European Economic Area workers in British racing and breeding, Thoroughbred movement to and from the EU, including former Tripartite Agreement countries, transportation requirements and permits, the imposition of tariffs to sales, and data sharing between regulators.
Under a no-deal Brexit, which appears to be the likely outcome of current negotiations, the current Tripartite Agreement will cease to exist come the 31st October. The agreement, which oversees the free movement of racehorses between the UK, Ireland and France, has ensured that racehorses can be moved freely across the borders.
Back in 2017, racehorses were moved across the borders over 26,000 times under the terms of the legislation, however, a no-deal will put the agreement to the test.
However, a failure to reach a trade deal with the European Union will hit the sector hard and would impact the 1,500 race meetings held in the UK. The current racing calendar is estimated to generate £11.5bn in bets for UK bookmakers, so it's safe to say that any barriers to the movement of horses will have severe knock-on effects for the gambling industry also. 
On the tracks, the hindrance to the movement of horses across the borders would result in smaller fields during UK meetings, which is likely to dwindle the interest in horse racing – and result in smaller margins for bookmakers.
"Further updates will be provided in the coming weeks as the situation develops and more guidance becomes available," the note added.
Boris Johnson has faced a tough few weeks in Parliament, having yet to pass any form of Brexit deal or extension to Article 50. And with only 28 days to go, it is looking increasingly unlikely that any deal will be agreed before the deadline.
The UK racing industry relies incredibly heavily on the importation of Irish stock, not to mention the number of Irish jockeys racing in UK meetings. To say that a no-deal scenario would hit the industry hard is an understatement.