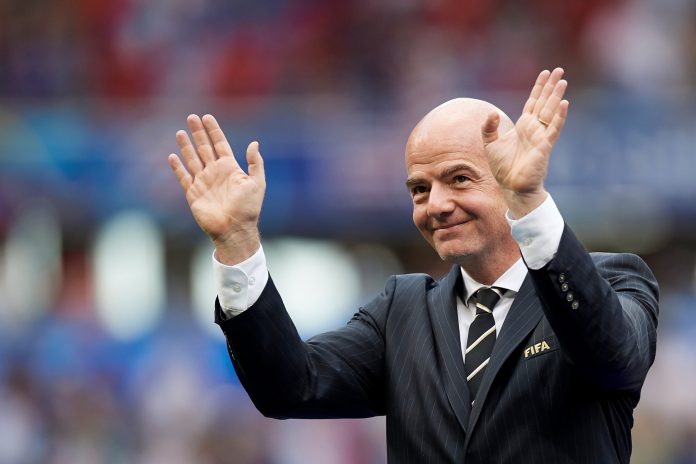 China is set to be announced as the host for FIFA's 2021 inaugural 24-team Club World Cup (CWC), according to various reports.
Initial reports from The New York Times stated that football's governing body is set to meet in Shanghai later in the week to select the host for the expanded tournament, with an official announcement expected on Friday which will award the competition to China.
The expanded tournament, which is set to take place every four years, will replace both the existing traditional version of the CWC which consists of seven-teams as well as the international Confederations Cup tournament.  
The traditional format of the CWC sees the tournament take place in the month of December on an annual basis and features the host nation's national champions and the winners of the six premier continental club competitions – Copa Libertadores, CONCAF Champions League, OFC Champions League, CAF Champions League, AFC Champions League and UEFA Champions League. 
Official confirmation is yet to be announced regarding how many teams from each confederation will feature in the competition, however, outlined plans released in March initially stated that participating clubs will comprise of eight European teams, six South American outfits, three each from Africa, Asia and the Concacaf region, and one from Oceania. 
The move along with the potential introduction of a new global Nations League-esque national team tournament has led to clashes between UEFA, the governing body of European football, and FIFA president Gianni Infantino. 
Last year, Infantino presented a $25bn offer from a secret investor group that aimed to take-over the reigns of the revamped CWC and global Nations League, however he was forced to back down following opposition which led to a public rift to UEFA president Aleksander Ceferin. 
The suspected decision to announce China as the hosts for the revamped tournament would come at a time when the country is becoming an increasingly important market for football's governing body. This is due to the fact that China's Wanda Group is one of FIFA's top-tier partners after the conglomerate provided the 2018 Fifa World Cup with significant backing from Chinese companies such as Hisense, Vivo, Mengniu Dairy and Yadea.
China is reportedly the only the host being considered by FIFA for the first edition of the competition, with the inaugural version of the tournament set to take place between June and July 2021.
Insight: The expansion is reportedly aimed at raising the profile of non-European football teams and it's expected that the new format of the tournament will do exactly this with the apparent inclusion of 16 club teams outside of UEFA. 
Moreover, should China be awarded the hosting rights to the competition it will serve as a boost to the country's efforts to grow the sport – both competitively and industrially as they aim to host the FIFA World Cup in the near future.