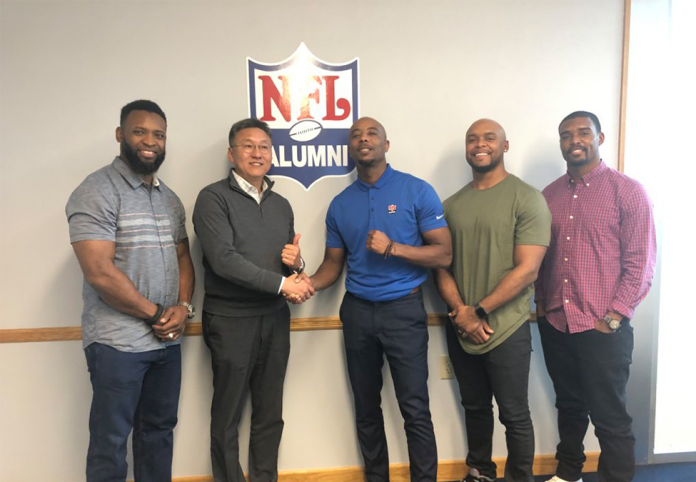 Dedicated esports channel ESTV has announced the signing of a broadcast agreement with NFL Alumni to become the organisation's exclusive broadcast media partner. 
The deal, which will include co-marketing opportunities for both ESTV and NFL Alumni, will see the newly-established partners co-host an esports event at the Super Bowl on 2 February. 
Beasley Reece, CEO of NFL Alumni, discussed the partnership: "NFL Alumni is excited to launch our esports initiative and team up with ESTV to further our mission of 'caring for kids' and 'caring for our own'. Many current and former players are passionate gamers and others have invested in the esports industry. 
"By combining efforts, we can create exciting events and new ways to raise money and awareness for charity while giving kids the exposure and resources that they need to succeed. Together we can partner to make traditional and esports history."
Founded in 1967, NFL Alumni is a non-profit retired player organisation that aims to inform, assist, and serve athletes in their post-NFL lives by offering a diverse package of medical, business, and legal services. As well as former players, members of the organisation also includes coaches, front office executives, spouses, cheerleaders, and avid fans.
Eric Yoon, Founder and CEO of ESTV, added: "We are excited to announce a partnership featuring one of the biggest names in professional sports organizations to promote the ESTV brand and esports. 
"Our goal with NFL Alumni is to add to the explosive growth of esports by bringing together professional sports figures, who are also gaming enthusiasts, with competitive gaming for fans of both worlds to enjoy."
As part of the deal, ESTV, which 'provides round-the-clock coverage of esports athletes and gaming franchises', will now gain access to promote itself on a multitude of NFL Alumni's channels including emails, social media profiles, newsletters, and its website.