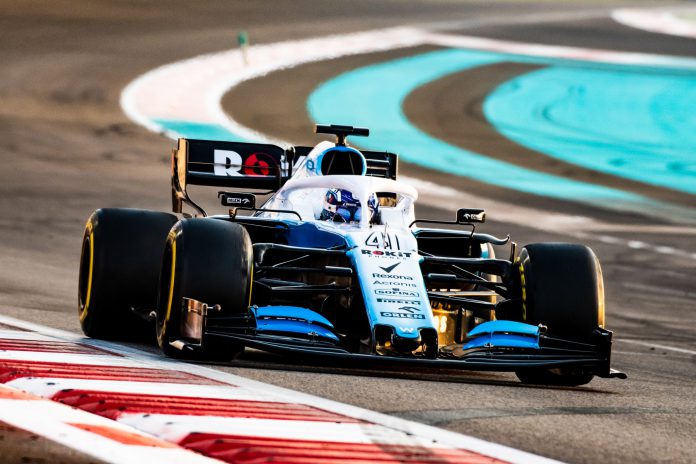 Polish sports media provider Sportowe Fakty has reported that the Williams Formula One team has lost yet another major sponsor in the form of Australian antiperspirant brand Rexona.
It is being reported that the deodorant brand has opted against renewing its contract for the upcoming 2020 F1 season and has thus become the second major commercial partner to leave the F1 outfit this year.
Having initially signed with the team in 2015, the Rexona deal was apparently worth €15m, a figure which would have made it Williams' second largest partnership behind it's recently renewed current title sponsorship with technology brand Rokit that runs through to 2023.
As well as the reported loss of Rexona, Williams has also seemingly been dealt a blow in the reported loss of minor sponsors Tata Communications, Omnitude and Symantec. With this being said, the departures of Williams' minor sponsors is unconfirmed as of yet, however, the branding of the four companies is not currently present as partners on Williams' official website.
The reported loss of Rexona's sponsorship follows on from last week's confirmed exit of PKN Orlen, after the Polish petroleum firm signed a co-title sponsorship agreement with Williams' rivals, the Alfa Romeo Racing team. 
As a result of the co-title deal, PKN Orlen's branding is now set to feature on the team's C39 car and on all Alfa Romeo official trackside assets. Moreover, the team is now set to compete under the name of Alfa Romeo Racing Orlen as from the start of the upcoming 2020 season.
At the time, Daniel Obajtek, the chief executive and president of Orlen's management board, discussed: "Building global brand recognition has also allowed us to start the co-branding process, under which all European [petrol] stations of our network will ultimately operate under one brand.
"Today, we are taking another important step on this path by associating ourselves with a team that has enormous tradition and history. Robert Kubica, one of the fastest drivers in the world, remains our ambassador."
As well as the name change, the deal between the Alfa Romeo and the petroleum firm also sees Polish driver Robert Kubica, who is sponsored by PKN Orlen, return to the sport following his exit from Williams at the end of the 2019 season.
Despite all this, the loss of sponsorship revenue has been somewhat balanced out at Williams with the arrival of the team's newest driver ahead of the new 2020 season, Nicholas Latifi, who reportedly arrives with an annual financial backing of €30m.
With this being said the Grove-based team will be hard stretched to improve on 2019's last place constructors and drivers championship finishes, with the team's most recent financial results release detailing a loss exceeding £16m.