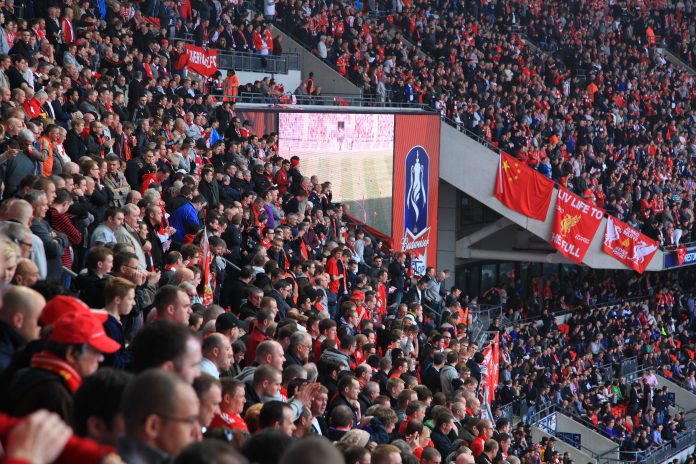 The English Football Association (FA) has confirmed it has opened talks with pay-TV broadcaster BT Sport and public service broadcaster the BBC regarding the possibility of showing FA Cup games that were previously only available on betting websites. 
With the next round of the competition set to kick off on 24 January, both the BBC and BT Sport, who are already broadcast partners for the competition, now have the opportunity to enhance their offering if a deal can be agreed with the governing body.  
An FA spokesperson stated: "The FA is in discussions with the BBC and BT Sport, our UK broadcast partners for the FA Cup, to ensure that every FA Cup match scheduled outside of the Saturday blocked broadcast hours is now made available to watch live on BBC, BT Sport or on FA platforms. Further details will be confirmed in due course."
The move follows last week's announcement from the Betting and Gaming Council (BGC) which stated that seven betting firms – Bet365, Betfair, William Hill, Coral, Ladbrokes, Unibet and Paddy Power – supported offering their exclusive FA Cup broadcasting rights back to the Football Association.
The statement was in response to a media stir surrounding bet365's screening of FA Cup matches as a result of IMG's distribution of the rights to the operator. 
At the time, Brigid Simmonds, Chairman of the BGC, released a statement: "Our members did not seek exclusivity for the rights to screen FA cup games. They are therefore happy for IMG to offer the rights to screen these games to the Football Association or another appropriate body so that the games can be viewed for free by the public with immediate effect."
The news of the talks is not the only broadcast negotiations currently involving BT Sport, with reports also emerging courtesy of the Sunday Times that the pay-TV broadcaster is currently holding discussions with ITV regarding the possible sub-licensing of UEFA Champions League rights. 
If a deal can be found with ITV then it would mark a return to UK free-to-air TV for the UCL return since 2015 when BT Sport took over. Since then the broadcaster has held the exclusive rights to UEFA's premier club competition, along with the rights to the Europa League. 
Regarding the future sale of FA Cup rights to betting operators, the FA has stated that it will 'review this element of the media rights sales process' before the next tender process which is set for renewal prior to the kick off of the 2024/25 season.