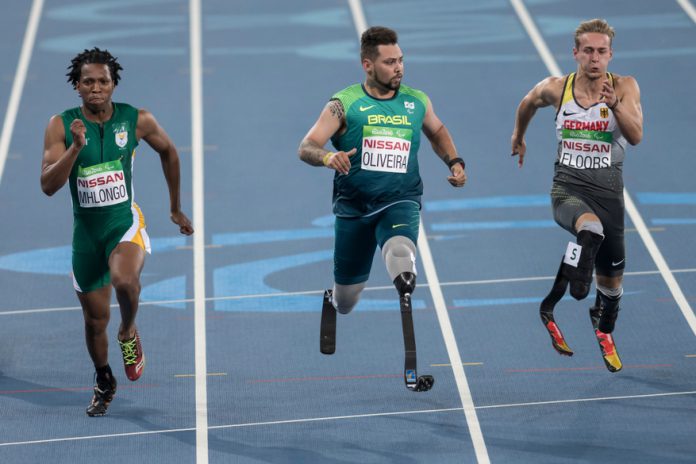 ParalympicsGB has revealed that UK-based civil engineering company Sir Robert McAlpine has become an official partner of the Tokyo 2020 Paralympic Games.

The firm was previously a main contractor in the development of the London 2012 Stadium, which now hosts Premier League side West Ham.

Mike Sharrock, CEO of the British Paralympic Association stated: "As Tokyo 2020 draws ever closer we are delighted to partner with Sir Robert McAlpine to support their ambition of creating positive change across the engineering sector.
"Their core values of inclusivity and diversity are ones which align very closely to our own and which are fundamental to the Paralympic movement."
He continued: "By working together to challenge and change perceptions, we look forward to seeing what this partnership will bring to the BPA, Sir Robert McAlpine and its employees.
"With their support, we can help to ensure disabled people are represented throughout society and, like our Paralympic heroes, become Impossible to Ignore."
McAlpine joins a growing list of Paralympic sponsors including Adidas, Allianz, BP, British Airways, Nestlé Cereals UK, Sainsbury's, Toyota, Virgin Media, and many more. The 13-day event is scheduled to begin 25 August 2020.
Paul Hamer, CEO of Sir Robert McAlpine, added: "We are proud to support ParalympicsGB because we share the same values. As a family run inclusive business, we support individuals to be the best and fulfil their potential.
"As we build up towards Tokyo 2020 we wanted our Sir Robert McAlpine family together with their loved ones, to have the opportunity to find out more about what it takes to make it to the Games and to get personally involved in supporting members of the team and have some fun along the way.
Insider Insight: The Paralympic's sponsorship portfolio continues to grow, showing many companies are still committed to supporting the event despite recent circumstances with coronavirus (COVID-19). The deal will also provide McAlpine with global media coverage, enhancing the firm's brand in the process.