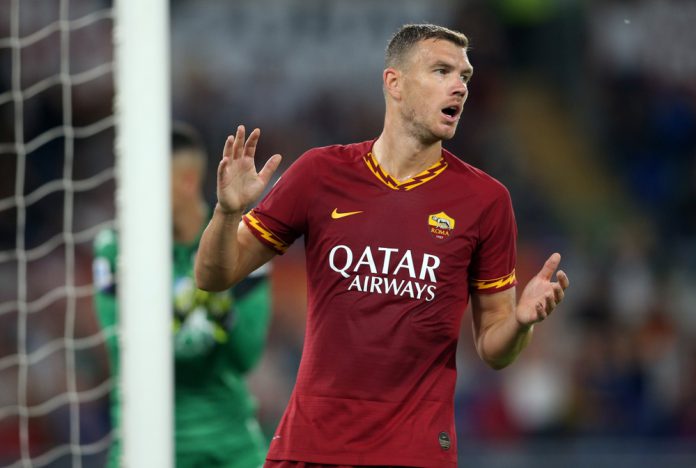 AS Roma has revealed that the club's players, coaches and staff will forgo four months of their wages in order to stabilise the side's finances caused due to COVID-19.
The club's players, first team coach Paulo Fonseca, and his associated staff have also collectively agreed that Roma's employees placed on the government's social safety net scheme will be paid their full amount as part of the initiative. 
In an open letter to the fans, AS Roma CEO Guido Fienga stated: "We always talk about unity at Roma and in volunteering to cut their salaries for the rest of the season, the players, the coach, and his staff, have all proved that we really are in this together.
"[Club captain] Edin Dzeko, all the players and Paulo have demonstrated they understand what this club stands for and we also thank them all for their superb gesture towards the employees at this club."
The Serie A has been indefinitely suspended for over a month with Roma's last competitive match played on March 1 due to the on-going coronavirus spread. With that being said, a multitude of clubs have also issued measures to reduce heavy financial costs.
If the season was to be completed Roma has announced that it's players, coach and staff be paid subject to the achievement of certain sporting objectives, ensuring that the employees involved in the forgoing will not be working for free if the season resumes.
Fienga added: "We are writing to express our support to the company for all that it is doing in this period to overcome the difficulties created by the COVID-19 emergency.
"We players are ready to start playing as soon as possible, giving the maximum to achieve our goals, but we also realise that all this will not be enough to face the economic consequences of the current emergency. With the hope of doing something that will help the company to better restart the Roma project that we all share, we offer this financial proposal."
It is expected that individual agreements will also be discussed with the club's players and staff, likely discussing what exactly the employees will gain if the season was to resume during their forgoing. 
Moreover, Roma's management will be taking pay cuts during the period to provide less strain on the club's finances.