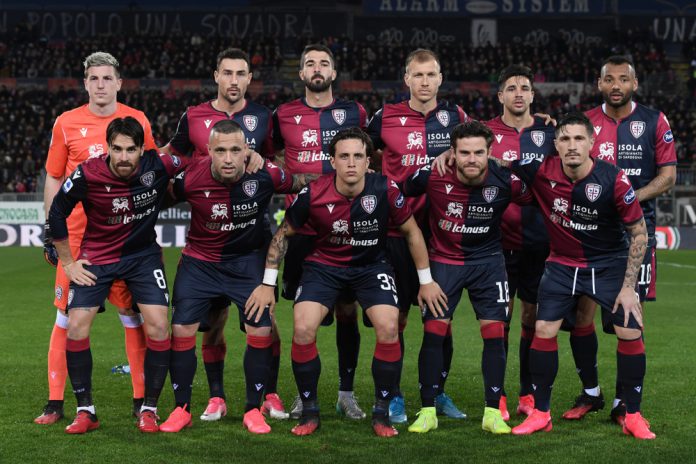 Cagliari Calcio has received 150,000 masks and other medical products by Xiapu, a county in China, in order to provide its local communities with much-needed aid during the COVID-19 crisis.
It builds on a flourishing relationship between the Serie A club and the community of Xiapu, with Cagliari founding an academy project in the country. General Manager Mario Passetti and Cagliari's developmental side has also taught various staff, players and coaches in Xiapu to pass on their knowledge and boost China's footballing landscape.
Stefano Melis, the club's commercial director told Insider Sport: "This all happened thanks to the efforts and solidarity of our Chinese partners in Xiapu, Fujian province in China, where our Club is committed to a very ambitious project that aims to elevate the football game in the area, such as the training sessions and activity performed last summer by our Coaches in that region.
"We've been lucky to find amazing people within Xiapu Government and that's why we always had a continuous and very supportive dialogue that has facilitated this donation."
Xiapu's donation was led by the Carlo Enrico Giulini Foundation in order to distribute the equipment. Moreover, the county's governing body and Nicola di Mascio, president of the Pescara World Trade Center, were crucial in the operation's success.
The masks and products will be delivered directly to Cagliari's local healthcare centre as well as a range of local non-profit organisations and associations in the Sardinian capital. Xiapu's donation will hopefully help prevent the virus from spreading around the city, whilst also protecting its local communities.
Cagliari General Manager Passetti added: "Our club together with Fondazione Giulini, our chairman's non-profit organisation has always had an eye on the local needs in Cagliari and surrounding areas: we knew that there were urgent needs of individual protection materials such as masks, as well as general medical supplies for local hospitals and health organisations.
"Many of these along with local charities, youth organisations and other non-profit institutions will now benefit from the donation."
Cagliari's season has been indefinitely suspended due to the coronavirus spread resulting in Serie A being postponed. While discussions are in place as to when or if the current campaign will be concluded, various clubs in Italy have focused on remaining financially stable and supporting its communities during the outbreak.
Both Manchester United and Manchester City joined forces last month, providing local food banks with £100,000 to support those affected by the virus. Moreover, the NHL has also offered its educational program out to everyone for free in order to help families who have children that are being homeschooled due to various lockdown initiatives.