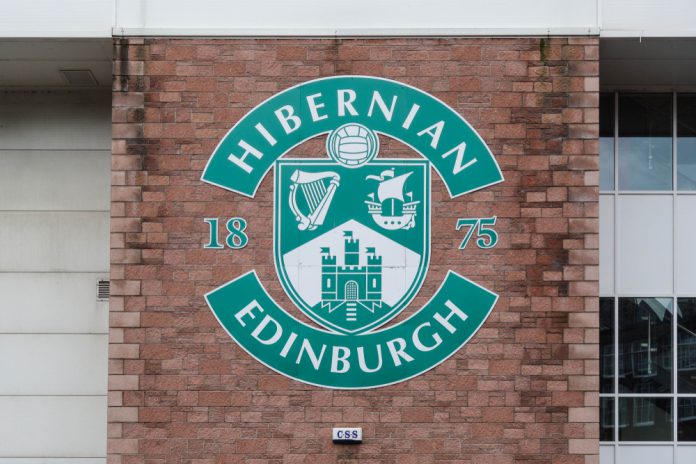 In support of the healthcare sector's battle against COVID-19, Hibernian FC has revealed that the club will have 'Thank You NHS' on the front of its new home shirts next season.
The club announced that supporters will have to pay £5 in order to have the message on their kits, however all the profits will be donated to its local NHS charity, Edinburgh & Lothians Health Foundation.
Ronald Gordon, Hibernian Chairman, stated: "In sport we celebrate our heroes and our stars. The NHS have shown they are our true heroes and our stars – they have valiantly cared for and nurtured us through the most difficult and challenging health crisis of our lives. 
"Their efforts on behalf of all of us, which still continue today, have been magnificent and Hibernian wants to say thank you and celebrate them in the most meaningful way that we can."
Hibs' first home game will also be declared 'Thank You NHS Day' with the football club welcoming hundreds of NHS staff and a variety of guests. For the duration of the 2020/21 campaign the club is donating a minimum of 100 tickets to NHS staff for all home matches.
Scotland's Minister for Public Health, Sport and Wellbeing, Joe FitzPatrick, added: "The dedicated NHS workforce are under unprecedented pressure as they deal with the impact of the pandemic. I welcome this excellent initiative by Hibernian FC, which will allow the club and its supporters to say thank you to the NHS. 
"I applaud the club for this wonderful idea – it highlights the positive impact football can have on a range of issues."
The front-of-shirt sponsorship will not cost the NHS any money with the initiative being funded by a 'small group' of supporters who assisted Hibernian in the project. Whilst not confirmed, this signals that the Scottish Premiership side will not lose significant revenue during the project.
Tim Davison, Chief Executive of NHS Lothian, concluded: "This is a big-hearted move from Hibernian Football Club and I know that all our staff and patients will greatly appreciate the generosity and thoughtfulness of this wonderful gesture.  We are proud of our amazing teamwork at NHS Lothian too, so are delighted and grateful that a club with such strong local community roots should honour us in this way."
Along with other fundraising projects, Hibernian is expected to hand over a 'six-figure donation' to the NHS charity by the end of the season. Whilst the coronavirus may have succumbed by then, the funding will be able to reimburse the NHS foundation which has combated the virus.