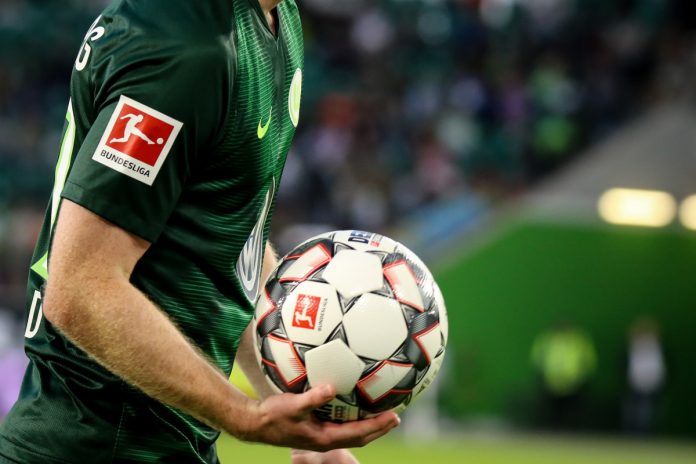 Having held intensive talks over the past few weeks, the Deutsche Fußball Liga (DFL) has announced it has concluded agreements with a host of its national media partners regarding expected payments.
As a result of the agreement, the DFL will now be in a position to gradually provide liquidity to all Bundesliga and Bundesliga 2 clubs. However the amount is dependent on season developments and is until the planned season ends on 30 June.
With this being said if the season cannot start again or is interrupted, there are certain mechanisms that will lead to the reimbursement of the payments, which could result in economic difficulties being faced through Germany's footballing landscape.
The news follows on from the announcement earlier in the week which saw both the Bundesliga and Bundesliga 2  clubs announce they were ready to continue the current season in May without any stadium audiences, however, the decision regarding the restart lies with the relevant political decision-makers.
In order for the restart to be considered, the DFL would need to ensure the best possible medical conditions. Due to this, a binding concept was presented during the Ordinary Assembly which stated: "The binding guidelines elaborated by the 'Sports Medicine / Special Match Operations Task Force' under the leadership of Prof. Dr Tim Meyer provide for, among other things, strict hygiene guidelines, continuous testing and permanent monitoring. In this context, a cooperation agreement for specialist medical support was concluded with a total of five laboratory associations.
"All five laboratories are part of the German Accredited Laboratories in Medicine (ALM). Said laboratories are Sonic Healthcare, LADR, Labor Berlin, Synlab and Labor Dr. Wisplinghoff. They will support the implementation of the concept through a nation-wide network of specialist medical laboratories. Furthermore, a contract for extensive antibody testing among players in the form of a clinical study has been concluded with Sonic Healthcare."
All laboratories have guaranteed in writing that current capacities are sufficient to cope with COVID-19, with tests for Bundesliga and Bundesliga 2 players.
Moreover, according to the situation report from the Robert Koch Institute dated 22 April, testing capacity volume is currently at 818,000 per week, on the basis of weekly working days. With this in mind professional football would take up less than 0.4 percent of that meaning it would not restrict or limit testing capacities.
A statement from the DFL concluded: "Beyond the currently planned test volume, the DFL will provide additional testing capacities in the amount of 500,000 euros. These are to be used in publicly funded healthcare, in coordination with the German Federal Ministry of Health – for instance, in nursing homes. If, for any reason whatsoever, the testing needs of the clubs decrease, the capacities that thus become available will also be provided to publicly funded healthcare."