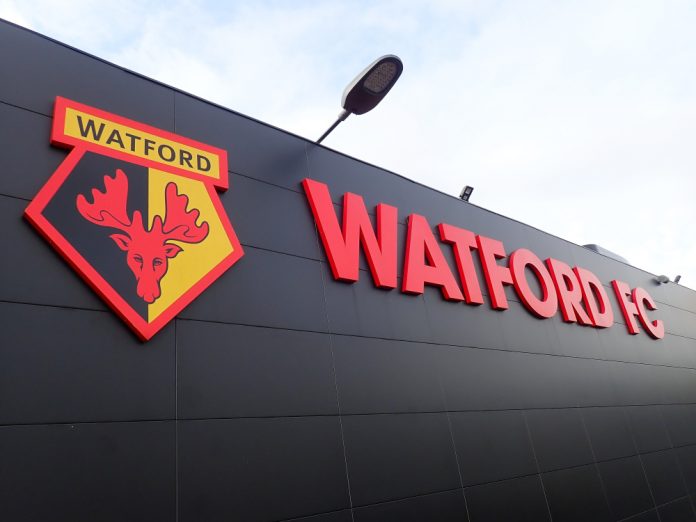 Premier League side Watford FC has revealed that Kelme will be the club's official technical partner, replacing Adidas in producing the side's kits.
The four-year deal will see the Spanish sportswear company provide matchday and training wear for the side's men's and lady's first-team squads and academy levels. With this new partnership, Watford becomes the first British side to have its kits produced by the organisation.
Scott Duxbury, Chairman and CEO of Watford FC, commented: "We are delighted to partner with Kelme, and to be the first British club to wear its kits. Already famous across Europe, South America and Asia, we are excited that our players and fans will benefit from the quality and distinctiveness of their products."
Despite the partnership being Kelme's first venture into the Premier League, the sportswear brand has provided kits for over 30 La Liga teams, along with a host of clubs in different international leagues.
The move is also expected to enhance Watford's commercial appeal in Asia with Kelme having current ties with newly promoted Chinese Super League clubs Qingdao Huanghai and Shijiazhuang Ever Bright.
Carlos Garcia Cobaleda, Global Marketing and Sponsoring Director of Kelme, added: "There could not be a better way to achieve our first milestone in the world famous Premier League than partnering with the Hornets.
"We will develop our global capacities to make this wonderful team and their loyal fans benefit from our outstanding total look official club collection, as well as providing huge exposure thanks to our significant presence in Asia, where Watford FC will be one of our main assets."
Kelme will officially replace the clubs current kit provider, Adidas, next season with the British manufacturers deal due to expire on 31 May. However, it is expected that a short-term extension on Adidas' current deal will be put in place so Watford can continue to wear the kits until the season officially ends.