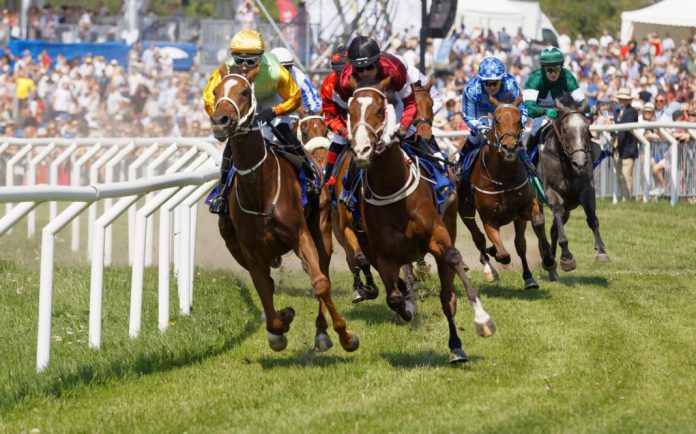 Horse racing will return to Ireland on 8 June with the Irish 2,000 and 1,000 Guineas to follow on 12-13 June, however, strict protocols will be introduced and races will see a significant prize pool reduction.
The decision to resume operations was agreed after the Board of Horse Racing Ireland (HRI) held a meeting on Saturday. With the country's first race in nearly three months due to the global health pandemic scheduled for 8 June at Naas.
As horse racing resumes, a multitude of guidelines have been put in place to ensure that safety regulations are followed. As well as this, Cork racecourse will not be used in June due to it being a temporary COVID-19 test centre.
A Horse Racing Ireland spokesperson stated: "For the first three weeks, racing will be restricted to nine racecourses which are more centrally located to minimise travel distances and which also have higher stable capacities given the requirement for one stable per horse under the new protocols.
"Safety limits will be decided on a racecourse by racecourse basis to accommodate each track's social distancing requirements, with a general maximum limit of 18 initially."
The announcement means that the Irish Derby will still commence on 27 June, along with the Irish Oaks (18 July) and the Irish Champions weekend (12-13 September). However, due to the financial insecurity of the horse racing sector caused by a lack of activity the Irish Derby's prize pool has been cut by 50% to €750,000 with the Irish Champions also announcing the reduced same figure.
HRI's revised June fixture list has only one non-race day with 28 meetings overall. It has been revealed that each meeting will have eight races, if possible, along with a maximum limit of 18 runners a race.
Brian Kavanagh, the chief executive of Horse Racing Ireland, concluded: "We expect there to be significant demand for horses to run once we resume.
"We will aim to provide some opportunities across the spectrum of age, gender and ability. We will have missed 11 weeks' racing, which will take some time to catch up. We intend to do this over the course of the rest of the year, rather than immediately."