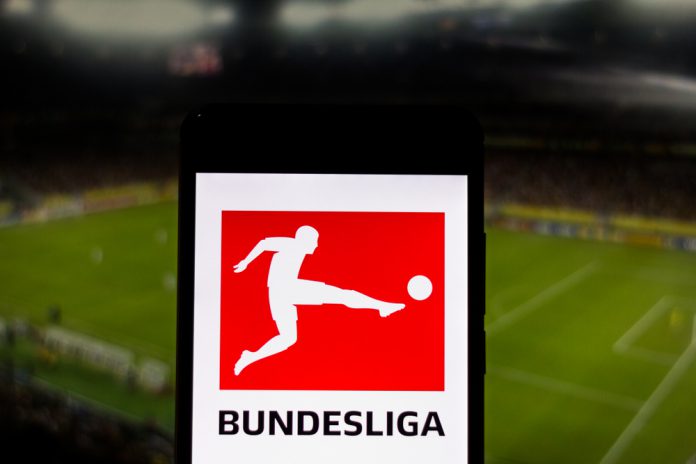 Bundesliga viewership on BT Sport reached a peak audience of over 652,000, more than five times its usual viewership, according to the Daily Mail.

The return of Germany's top flight had been eagerly anticipated by a multitude of fans given the lack of live sport still unavailable due to the global health pandemic. As a result BT Sport recorded its highest viewership in two months during Borussia Dortmund's clash against Schalke 04 (Der Klassiker) on Saturday. The game on average sustained around 500,000 viewers. 
It is important to note that figures have only taken into account Saturday's relaunch, with the newspaper reporting that the league's evening game between Borussia Monchengladbach and Eintracht Frankfurt garnered 192,000 viewers. 
The sudden rise in British appeal for the Bundesliga is significantly highlighted when you compare the figures with November's Der Klassiker audience of just 93,000.
In terms of non-terrestrial viewership figures the Bundesliga was the third highest television audience in the UK, whilst unsurprisingly being the most watched sporting event on Saturday.
Germany's top division didn't just see a rise in audience in the UK as pay-TV broadcaster Sky Deutschland also saw 3.68m viewers tune in to watch the Bundesliga resume across its TV channels and OTT platforms, according to figures published by DWDL.de. This figure is more than double what the country normally records on Saturdays. 
In addition, 2.45m German viewers watched the Konferenz show on Sky Sports News HD, which was offered for free to non-subscribers.
Jacques Raynaud, Sky Deutschland's head of sports and marketing, stated: "We are grateful that we were able to entertain an audience of millions with the Bundesliga. We are extremely satisfied with the comeback.
"The outstanding ratings show that our program concept worked out perfectly and that the viewers inquired about the special TV experience on Sky with fan comments, additional feeds and audio options. The most important thing was that safety was paramount for everyone involved."
Insider Insight: The increase in viewership was expected to happen due to the Bundesliga being the first major European league to resume. However, the scale of the increase will certainly be seen by other European competitions, such as the Premier League, as evidence for the country wanting to watch football despite the global health pandemic still ongoing.