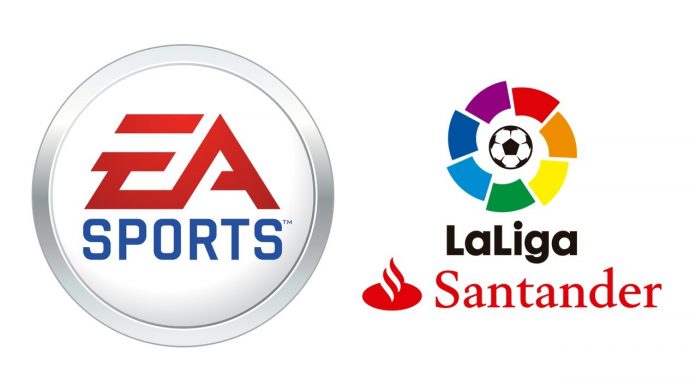 La Liga has strengthened its partnership with EA Sports by agreeing a decade-long deal in an attempt to grow its FIFA franchise in both casual and competitive play.

As part of the deal the EA Sports will remain the exclusive official video games partner of LaLiga with both firms putting an emphasis on growing FIFA's esports scene through the eLaLiga Santander.

Javier Tebas, President of LaLiga emphasised: "This renewal enables us to grow the reach and popularity of La Liga to more and more fans around the world that play EA Sports FIFA every day.
"We have built a collaborative partnership with EA Sports for more than 20 years that has seen both organisations become leading international brands. Our new agreement signifies our commitment to maintain this growth and create the best entertainment for football fans worldwide."
The EA Sports FIFA and La Liga partnership will continue to be an interactive experience to the games fans with both organisations building sports innovation initiatives similar to La Liga's EA Sports Atmospheric Audio for first division match broadcasts which is currently being implemented while games are being played behind-closed-doors.
"Our vision is to grow the love of sport through our games and services, and with strategic partnerships with iconic organisations like La Liga, we're uniquely positioned to deliver unrivalled authenticity and innovation in the years to come," stated Cam Weber, Executive Vice President & Group GM, EA Sports.
 "Our joint commitment will enable both immediate impacts for the next EA Sports FIFA experience, and long-term opportunities to continue to strengthen La Liga fan engagement over the next decade."

Insider Insight: During the global health pandemic La Liga, along with many other competitions, used esports to continue fan engagement whilst campaigns where suspended, with the titles popularity and viewership garnering a significant increase. 
The new renewed partnership does not only solidify how important La Liga thinks EA Sports is to tapping into a younger generation, but the partnership continues to develop the competitions esports development which again has seen a surge in popularity.