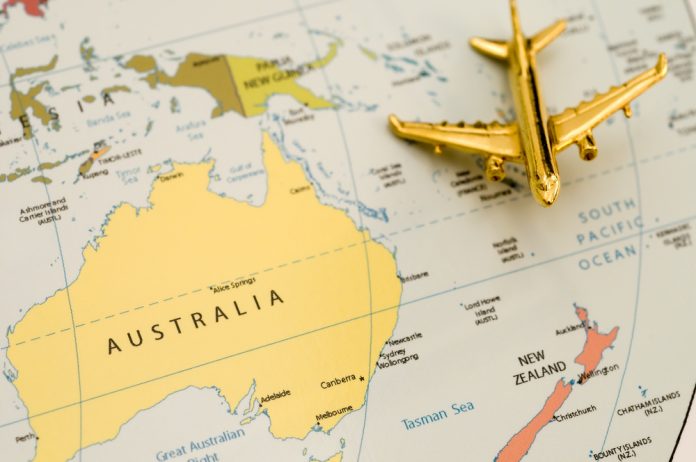 FIFA, world football's governing body, has announced that Australia and New Zealand will host the 2023 Women's World Cup, marking the first time in history that the competition has been played in the Southern Hemisphere.
In addition to being the first tournament hosted south of the equator, the 2023 Women's World Cup will now become the first iteration of the competition to take place within the Oceania Football Confederation as well as becoming the first version of the tournament to feature 32 competing nations.
Australia captain, Sam Kerr, commented: "The opportunity to play in a home FIFA Women's World Cup is something every footballer dreams of and I am looking forward to seeing those dreams come true. Playing for the Matildas in Australia will be the highlight of my career and an opportunity to inspire girls, both in Australia and New Zealand, and all over the world to play football."
Scheduled to take place from July to August 2023, Australia and New Zealand's joint bid saw off the likes of Colombia, which ultimately proved to be their sole rival due to Brazil and Japan pulling out of the race earlier this month.
Fifa president Gianni Infantino said: "The bidding process was highly competitive. We would like to thank both of the bidders for their remarkable work. It was really, really well prepared."
Furthermore, the joint bid also marks the first time that the World Cup will be hosted across two of football's continental confederations.
Australia and New Zealand's bid received 22 of the 35 votes cast by the Fifa Council members, with the 13 other votes going to Colombia.
Chris Nikou, president of Football Federation Australia (FFA), stated: "Not only will it be the first-ever co-confederation hosted Fifa World Cup and the first-ever Fifa Women's World Cup in the Asia-Pacific region, but we will unlock the huge potential for growth in women's football in the Asia-Pacific region."
The president of New Zealand Football, Johanna Wood, added: "We believe we have been given a treasure, and we will look after that treasure. We will work towards putting women's football even more front and centre on the world stage."
The countries have proposed to stage matches at up to eight grounds in Australia: Stadium Australia; Sydney Football Stadium; Melbourne Rectangular Stadium; Brisbane Stadium; Perth Rectangular Stadium; Hindmarsh Stadium; Newcastle Stadium; York Park, as well as at five stadiums in New Zealand: Eden Park; Wellington Stadium; Christchurch Stadium; Waikato Stadium and Dunedin Stadium.
New Zealand captain Ali Riley concluded:"I just broke down when I heard. This will be in a chance in a lifetime to connect with fans. We barely play any home games – because we are so far away from everywhere else – so this is so epic."