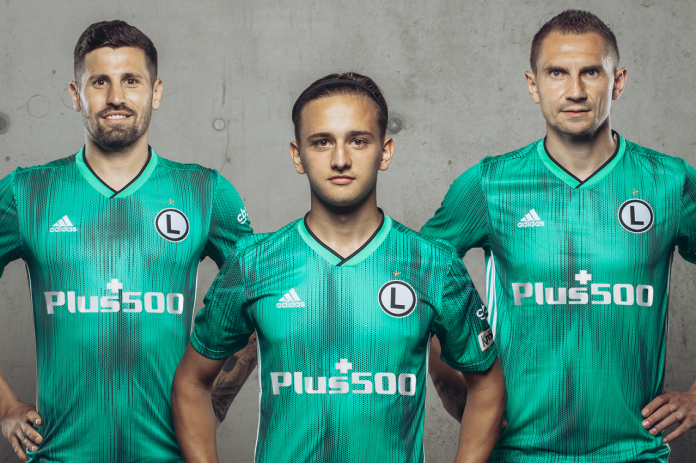 Legia Warsaw has signed a two-year partnership with CFD trading platform Plus500 in which the firm will become the Ekstraklasa champion's new main sponsor.
As part of the deal, Plus500's logo will feature on the front of Legia Warsaw official and training shirts for both national and overseas matches. Moreover, Legia will provide Plus500 with access to a range of branding rights with the firm also being prevalent across the Polish club's platforms.

Dariusz Mioduski, Chief Executive Officer and owner of Legia Warsaw, stated: "We are thrilled to announce this partnership with Plus500, a leading international company, as our main sponsor. We are proud that Plus500 has decided to partner with us in developing its market position in Poland and the region. 
"This is an acknowledgment of the strength of the Legia Warsaw brand, the most successful football club and recognised sports brand in Poland. Plus500 is not only a leader in its chosen markets, but it also has a great track record of supporting successful teams in professional sports, on an international basis. Our cooperation proves the unique position of our club on the global stage."
The Agreement will initially run for two years from the 2020/21 season, however, if the relationship proves beneficial to both sides then there is an option to extend the deal for the 2022/23 season.

As a result of the deal, Plus500 continues to develop its growing portfolio of sports partnerships with the platform currently holding agreements with Atlético Madrid, BSC Young Boys Football Club and Plus500 Brumbies rugby club.

David Zruia, Chief Executive Officer of Plus500, added: "We are delighted to be partnering with Legia Warsaw, a club with a great legacy and an excellent fan base, continuing our commitment to support professional sports and adding them to our already formidable bench of high-quality sponsorship agreements with national champions across the world. 
"Our partnership with Legia is expected to further strengthen our ability to increase our international brand recognition and grow our global customer base, as well as driving brand awareness in Poland, an important market with great potential."