The FA has unveiled its new logo for the Emirates FA Cup as the governing body wants to modernise the 'look and feel' of the competition.
The new logo has been designed to celebrate the tournament's heritage as the world's oldest domestic cup competition whilst providing a modern look. The new design to be implemented across all FA Cup associated digital, print, physical and broadcast assets.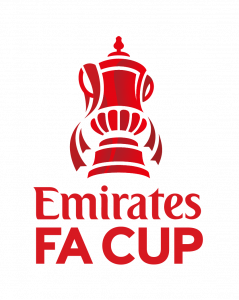 Kathryn Swarbrick, Commercial and Marketing Director at The FA, stated: "We were clear we wanted to modernise the look and feel of the Emirates FA Cup, whilst ensuring we honoured the heritage, tradition and prestige of such an iconic competition. The brand has to encapsulate all that there is to love about the competition, where each year over 700 clubs and more than 10,000 players spanning the breadth of the football pyramid have a chance to make their own fantasy a reality. 
"The result is a brand that has a clear identity that can be easily adopted across all platforms to ensure a consistent look and feel for all competition, sponsorship partner, broadcaster and club assets."
The new logo's sleeve patches will also acknowledge previous winners of the competition by including the number of times that club has lifted the trophy. Additionally, the current victors of the competition, which is currently Arsenal, will be given silver badges during the campaign. 
Since starting its rebranding in October 2019, the FA Cup has developed a new trophy icon and new typography. Moreover the competition's imagery is set to focus on the 'raw emotion' of the FA Cup across the governing bodies clubs, players and fans.