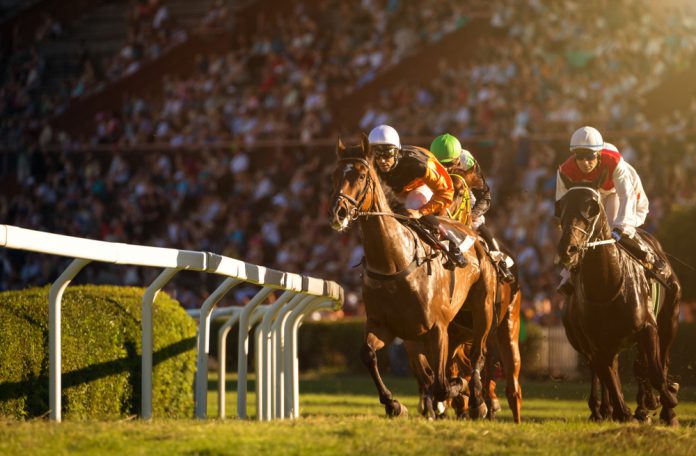 The British Horseracing Authority (BHA), along with The Horsemen's Group and Racecourse Association (RCA), has agreed the 'next phase of recovery' for UK racing in an attempt to help stakeholders of the sport.
The three bodies have collaborated since racing was resumed on July 1, discussing a wide range of recovery directives to help restore racing activities and revenues for all stakeholders. 
Publishing its joint plans, the BHA stated that it has placed added focus on retaining owners and key investors of the sport, whilst seeking to attract customers when the racecourses become open to the general public. 
UK racing's joint recovery plan has been built on three core objectives:
Establishing a fixtures programme which can best accommodate racing owner costs, whilst maintaining its appeal to the general public.

Maintaining the industry's cost-base as low as possible, retaining owners and the sport's investor appeal, whilst leadership pushes for an immediate levy reform.

Securing sustainable future foundations for the long-term growth of UK racing and its stakeholders.
BHA CEO, Nick Rust, stated: 'It's very important that this plan has been agreed by leaders from all parts of the racing industry. We know from the way we prepared to resume racing in June that working together works. 
"The commitment shown by leaders in signing up to this recovery plan demonstrates a continued willingness to maintain a unified approach through the tough battles ahead."
During its statement, the BHA also underlined that the realities of COVID-19 and its imminent recession will have a heavy economic impact on the racecourses, with the venues relying on racegoers for 50 per cent or more of their income.
Representing the Horsemen's Group, CEO Charlie Liverton, said: "This new recovery plan goes further towards protecting the long term future of our sport and formalising collaboration between the stakeholders during this difficult period.
"It is imperative that we focus on the vital drivers that keep our sport going and growing: retaining owners and maximising the sport's revenues. There is a lot to be done but I am confident that, working together, we can deliver this vital work for participants across the industry."
Further to its funding directives, UK racing's recovery plan has established nine 'industry goals', which include forming a centralised spending plan to allocate funds and resources that best supports racing's recovery.
The BHA goes on to state that it will reform rules on racing syndicates and clubs in order to increase investment options and maximise the sport's appeal for new owners.
David Armstrong, CEO of the RCA, concluded: "The whole industry worked very well to enable Racing to return as the first major sport behind closed doors.  Now we have to renew that collaboration as we enter this Recovery Phase and move beyond that into 2021.  
"This plan brings together all the necessary components in one clear action plan with some ambitious goals. From a racecourse perspective the return of racegoers and the experience for owners are clear priorities that are already underway and we look forward to the wider recovery of the sport."