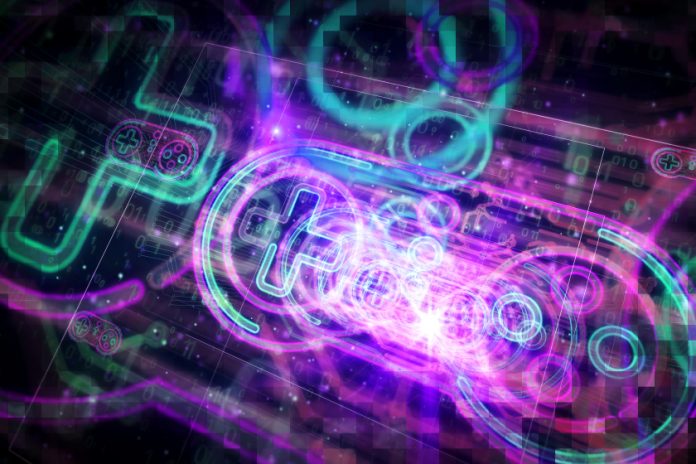 From sponsorships to industry-wide announcements, Insider Sport has you covered when it comes to the world of esports.
This week's edition takes a look at Redragon acquiring part of Flamengo Esports, Post Malone joining Envy Gamings' ownership group, and GODSENT's Samsung partnership. 
Redragon looks to acquire Flamengo Esports equity

Gaming peripherals manufacturer Redragon looks set to acquire a 7.5 per cent equity stake in Simplicity One Brasil, the firm behind Flamengo Esports for a reported $390,000 in cash with $133,000 in additional consideration.
Following Simplicity Esports and Gaming Company's letter of intent that would allow Redragon to acquire the equity stake, the transaction would also see the formation of a training centre sponsored by the gaming peripherals manufacturer.

Fred Tannure, Director of Flamengo Esports, stated: "We are thrilled to announce the equity investment and long-term partnership opportunity with our amazing sponsor, Redragon. Red Dragon has been the exclusive provider of peripherals for Flamengo Esports this season, and their desire to become an equity owner in the Brazilian subsidiary of Simplicity Esports provides validation to the long-term value creation of this division."

Flamengo Esports primarily operates in League of Legends with the organisation winning Riot Games' domestic Brazilian league (CBLoL) on one occasion in 2019. 
Jed Kaplan, CEO of Simplicity Esports and Gaming Company, added: "Redragon agrees that we have an incredible opportunity to grow our Flamengo Esports brand into a top esports organisation in Latin America. 
"It's great to have a partner that is willing to provide additional contributions in the form of infrastructure with a sponsored training center to support our League of Legends team, and promotion and marketing opportunities to keep Flamengo Esports a truly sustainable brand in esports for decades to come."
GODSENT strikes Samsung partnership
GODSENT has struck a partnership with Samsung Electronics Nordics AB that will see the conglomerate's Nordic branch become the technology provider for esports organisation for the remainder of 2020.

As a result of the deal, Samsung will provide GODSENT's gaming facility in Sweden with monitors and memory products whilst also equipping the organisation with a variety of peripherals.
GODSENT's esports portfolio currently spans across a range of titles with the organisation most notable for its success in Counter Strike: Global Offence and most recent move into League of Legends through the NLC (Northern League of Legends Championship). However, the side also fields rosters in Fortnite, and Call of Duty: Mobile, and Dota 2 among others.
Samsung's logo will be featured prominently across the esport organisation's titles with the firm's logo being present across all media, jerseys, and training clothing for GODSENT's players and rosters.
The new partnership continues to develop GODSENT's commercial portfolio which already includes GRID Esports, PriceRunner, Espo, Philips, GLHF, Mionix, Shark Gaming, and fashion brand Björn Borg as the esport organisations partners. 
Post Malone becomes co-owner of Envy Gaming
Austin Richard Post, who is known to many as Post Malone, has announced he has joined the ownership group of Envy Gaming after acquiring an undisclosed equity stake in the esports organisation. 
Post Malone's acquisition means that the singer is now the co-owner of Call of Duty League's Dallas Empire, Team Envy and also Overwatch League franchise Dallas Fuel. However it has not been announced if Post Malone will take on any specific role following the purchase.

Post Malone commented: "I grew up in Texas and I've been gaming my whole life, so this just really felt right. I have always wanted to be a part of bringing gaming into the professional sports world so to be involved with what Envy is doing in my hometown feels like such a perfect fit."

Mike Rufail, Chief Gaming Officer at Envy Gaming, added: "I first met Post at Posty Fest in Arlington last November. We had a very real chat about his love for video games. He's a genuine gamer who brings a lot of effort and personality into everything he does. I couldn't be happier to have him invest and build with us."

The singer becomes yet another famous name to invest in the esports sector with other musicians such as Steve Aoki and Imagine Dragons being involved in the sector. Whilst footballers like Gareth Bale and Christian Fuchs have created their own esports organisations. 
ESL Premiership signs Puntt and Stakestar betting partnerships

The ESL Premiership, a regional competition for the UK and Ireland, has announced a new partnership with Puntt whilst also extending its existing deal with Stakester for its Autumn 2020 season. 
Dan Ellis, Brand Partnerships Manager for ESL UK, stated: "The partnership with Puntt offers the community a brand new way to engage with the players within the ESL Premiership. The players are able to develop their own communities with fans following their tournament performances closely. Puntt's passion for developing the grassroot and semi-pro scene matches ours."
Betting site Puntt.gg, which utilises a pool betting system lets esport fans wager against each other, will sponsor the CS:GO operations of the ESL Premiership, which also includes Dota 2. 
Moreover, Stakester partnership has been extended into Autumn following a successful Spring 2020 campaign. The firm, founded in 2019, allows fans to wager on their own performances as they compete against each other for either cash and merchandise.

Both Puntt and Stakestar have been named as partners for the ESL Premiership as a result of the partnerships.