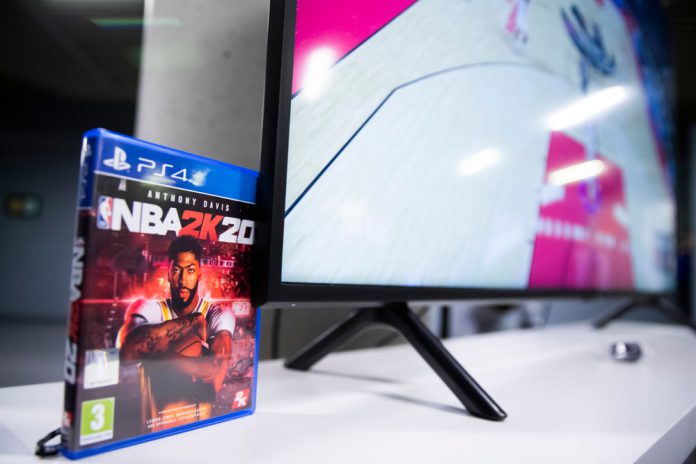 From sponsorships to industry-wide announcements, Insider Sport has you covered when it comes to the world of esports.
This week's edition takes a look at ESPN's broadcast deal with NBA 2K, esports law being discussed with G2 and the University of Augsburg, ReKTGlobal creating a new talent management firm, and PSV's new lead partnership.
NBA 2K League bags ESPN broadcasts partnership
ESPN has revealed that the NBA 2K League will be aired on the ESPN2 network and the broadcasters other platforms throughout its 2020 season, further strengthening the game's potential audience reach. 
As per the agreement, Tuesday nights will be filled with NBA 2K content on ESPN2 with Wednesday, Thursday and Friday games being streamed live on the ESPN app and ESPN.com.

The monumental deal highlights the importance of esports during the live-sport hiatus caused by COVID-19. In order to fill content many broadcasters have turned to esports with leagues such as NBA 2K gaining substantial traction as a result of it. This has led to ESPN2 broadcasting NBA 2K matches for the first time in the US.
ESPN will also broadcast matches on ESPN2 or one of ESPN's digital platforms in the Caribbean, Latin America, Oceania, and Sub-Saharan Africa, further extending NBA 2K's exposure.

It is important to note that along with NBA 2K's deal with ESPN, all games will continue to be broadcast on Twitch and YouTube. Moreover, it was announced that 2K matches will air live on Canada's Sportsnet One and Sportsnet NOW platforms on Tuesday nights.
G2 and the University of Augsburg create esports law collaboration 
G2 Esports and the University of Augsburg have announced a cooperation partnership regarding esports-related law in order to share information and create discussions over the legal side of the industry.
The agreement, which will specifically be in cooperation with the University of Augsburg's  Research Center for Esports Law, sees both parties collaborate to organise and host relevant events together to garner a better understanding of esports law from both parties' perspectives.
Peter Mucha, Chief Operating Officer at G2 Esports, stated: "It's a privilege to work with the Research Center for Esports Law of the University of Augsburg and offer our expertise to their students and research. 
"As an esports organisation with a full-time in-house legal counsel, we are delighted to cooperate with a research center at the forefront of esports law development and embed ourselves in activities and conversation that will significantly shape the rapidly growing ecosystem of the esports industry, their professionals, and its legal implications in the future.
"Headquartered in Berlin, G2 Esports is an active participant in local politics and academics and we see this partnership as a continuation of our efforts to add value to the sectors that intersect with esports."
ReKTGlobal and TalentX Entertainment launches TalentX Gaming
ReKTGlobal has collaborated with TalentX Entertainment to form a new talent management company in order to enhance and create financial business opportunities for esport athletes and streamers.
TalentX Gaming is yet another partnership and acquisition by REKTGlobal which looks to continue to diversify its portfolio. The company currently owns League of Legends side  Rogue, Call of Duty League's Royal Ravens and direct-to-consumer fan engagement platform Fullcube.
Dave Bialek, CEO and Co-founder of ReKTGlobal, commented: "TalentX Gaming is the formation of a unique and dynamic talent management company, combining ReKTGlobal's esports industry leading position and TalentX's meteoric and unprecedented success with TikTok content creators. 
"This partnership now affords gaming and esports influencers and athletes with unparalleled support, insights, and execution. TXG further cements ReKTGlobal as the most diversified and unequivocal leader in esports marketing."
ReKTGlobal and TalentX Entertainment will act as 'sister companies' to the new firm with both entities creating collaborations and combined efforts to offer opportunities across the board. Moreover Jason Wilhelm, who was formerly of Sacramento Kings' Kings Guard Gaming, will serve as the CEO of TalentX Gaming.
Wilhelm added: "The esports and talent industries are exploding, yet influencers are very underserved in the gaming world. Like TalentX Entertainment, TalentX Gaming puts the creator first. It's not just a motto; we will be in the trenches fighting battles with our creators and taking them places in their careers they never thought were possible."
PSV Esports partners with Pearle Opticiens 
PSV Esports continues to add to its sponsorship portfolio by partnering with Dutch brand Pearle Opticiens as the organisation's lead partner.
The one-year deal with Pearle Vision's regional branch sees both parties collaborate to spread awareness of intensive screen use whilst the optical retailer will promote 'preventive exercise' and encourage healthy habits when gaming.
Frans Janssen, Commercial Director of PSV, stated: "We have partnered with Pearle because we think it is important that young people take good care of their eyes in addition to gaming. We are delighted that an A-brand like Pearle is helping us with this and using our esporters to inform gamers."
Pearle's collaborations with PSV Esports will be promoted through the organisation's social media channels, ensuring that the eye care brand's messages will be delivered to the sides  League of Legends, FIFA20 and general esports fanbase. 
Bas Nuytink, Marketing and Digital Director for GrandVision Benelux, concluded: "At Pearle, we like to give tips to keep your eyes healthy. After all, your eyes are your most precious asset.
"Serious eye problems often only develop at a later age, but the seeds are sown in childhood, which is why Pearle considers it important to make children and young people (and their parents) aware of the consequences of intensive screen use. Through the partnership with PSV Esports we can reach the young people at the right time."