The global health pandemic has significantly shifted a lot of sporting organisation's business strategies due to a lack of live sport, with most of the industry still adapting to maximise behind-closed-door events.

During this seismic change the world of motorsport also had to adjust with Formula 1 only recently finalising its rescheduled 2020 calendar. Meanwhile MotoGP and other competitions have had to cancel or move various races. However, the global pandemic highlighted the adaptiveness of the industry, with motorsport shifting its strategies to boost the brands of its teams whilst no racing could take place.

James Allen, the president of Motorsport Network, an integrated digital platform that sits at the heart of the motorsport and automotive sector, spoke to Insider Sport about the importance of fan engagement and content to the industry, particularly during this tumultuous year. 
Allen stated: "If you look at the investment that teams and individual sports people are making, and having the people around them that can help them to do that, then it tells its own story. Lewis Hamilton and the degree to which he's now involved in content creation in addition to driving a racing car really quickly. People like George Russell, what they found with the lockdown is you had the virtual racing season. 
"One of the great things about our sport is the people that follow it are really tech savvy, early adopters, they love all that and they love the content. What they want more than anything else is the engagement with the driver."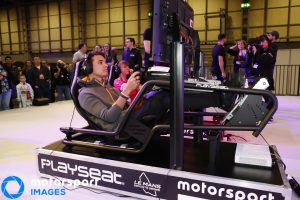 The Motorsport Network president also emphasised the importance of esports to recent fan engagement activations, particularly as for most of 2020 drivers and teams were unable to create initiatives physically due to COVID-19. Allen explained that this growing phenomenon has opened up a new avenue into the possibility of creating a stronger bond between manufacturers and fans.
"What the Virtual Championships allowed the drivers to do was communicate with the fans and with the audience in a completely new and exciting way, so George, Lando Norris, Charles LeClerc and Max Verstappen, those guys that really embraced this had their twitch channels going, they had all sorts going on on their social media channels," he said.
"The fans absolutely loved it because they saw the drivers in a new light and particularly those younger generation drivers. I think it's given them a really, really big window into the future of how they can actually engage with fans and have that personal relationship."

Unlike sports like football or rugby, there has always been a long disconnect between the relatability of Motorsport with the industry having a harder participation rate as opposed to just kicking a football around or leisurely playing a sport. 
This is why content and other fan engagement opportunities are key to getting people involved, according to the ex-F1 ITV commentator. Whether that be through playing the game virtually or joining a community such as Motorsport Network. Esports and sim-racing particularly has been a recent eye opener for the industry since the lockdown with over three million viewers tuning in to watch F1's Virtual Grand Prix at one point in time.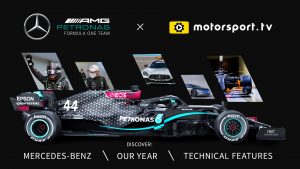 Allen highlighted: "I think accessibility through content is obviously absolutely fundamentally important and that's fundamental to our mission. I think another thing is what esports and driving games allow people to do is have a much closer experience to the real thing than any other video games or esports do. 
"I mean if you think about playing FIFA on a console, the inputs you're making to do what Cristiano Ronaldo does, have no bearing with what he does on the football pitch. Whereas the input to do on the steering wheel, gearshift, brake, etc. on a racing game are identical to what Lewis Hamilton is doing. 
"Then when you see the top drivers sitting in their rigs with their wheels and their pedals just like people who've got a home, it's not expensive to get that it's only £100 – £120 quid to get yourself a wheel and pedals and compete at home. It's very accessible and that runs in parallel with the racing industry."
As Allen has been alluding to throughout, esports is seen as a key fan engagement tool for brands in order to boost their reputation to what is a young demographic. Motorsport Network, which spans across a variety of sectors including content, production and image rights, has even seen its own viewers embrace the virtual track as a way of engaging with drivers and being able to relate to the sport, particularly on its content mediums such as Motorsport.tv.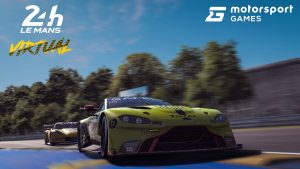 He added: "We did a survey as well on our channels, and this is racing fans bear in mind not out and out pure esports fans, they absolutely love the virtual content. But by far and away the biggest take home from them and the most value to them from that virtual racing season was how they could see how the drivers related to each other which they love, the banter and all that sort of thing, and also how they related to the fans."
To conclude, firms such as Motorsport Network, along with initiatives being created by Formula 1, MotoGP and NASCAR, are showcasing the future of sports marketing when it comes to interacting with fans. The global health pandemic also emphasised the need to develop strong brands when there is no racing, with drivers such as George Russell and Charles Leclerc arguably gaining a bigger fan base during the lockdown than before it. 
Overall, fan engagement is key in modern sports. With the world driven around social media, it seems that organisations are now starting to develop ways of fully maximising fan engagement opportunities both for brands and consumers alike. 

Insider Sport's exclusive interview with Motorsport Network continues next Wednesday as James Allen discusses the growth of sport-specific services and how it will affect the role of traditional broadcast platforms.