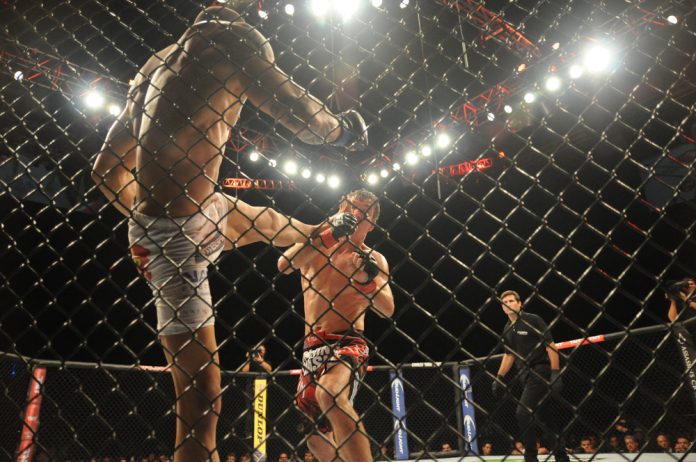 The UFC has agreed a new partnership with recovery and performance technology brand Hyperice in which the company's products will be featured within the MMA organisations Las Vegas and Shanghai performance institutes.
As a result of the deal, Hyperice will have its own dedicated stations in the two locations in which its athletes can use the latest products to help them warm up and recover. Additionally the company has been named UFC's official recovery technology partner.

Hyperice CEO, Jim Huether, commented: "UFC is one of the most dynamic and innovative global sports brands, and has truly revolutionised the MMA industry.
"Now, UFC athletes and trainers have access to cutting-edge Hyperice products as fighters have begun to prioritise recovery, and for use in the state-of-the-art Las Vegas and Shanghai training facilities."

Some of the products that will be made available to the UFC athletes at the performance institute include the Hypervolt, Venom, and NormaTec technology lines.
The partnership will also help educate UFC fans on the importance of prioritising warm up and recovery to optimise performance. Both entities will also collaborate on creating specific routines for MMA performers that will be available to use on the Hyperice app.
Duncan French, UFC Vice President of Performance, UFC Performance Institute, added: "The core mission of the UFC Performance Institute is to assist our athletes reach peak performance, minimise injury, and promote recovery.
"Hyperice products align perfectly with this mission, as their products are designed to accelerate recovery time, enhance performance, and improve athlete longevity. We're looking forward to utilising their technology to support our athletes."

"It's extremely valuable for UFC athletes to now have full access to Hyperice technology for them to perform at the highest level," concluded Amanda Nunes, the current UFC women's bantamweight and featherweight champion. "I use Hyperice technology daily as part of training, and have for years to compete at my best."