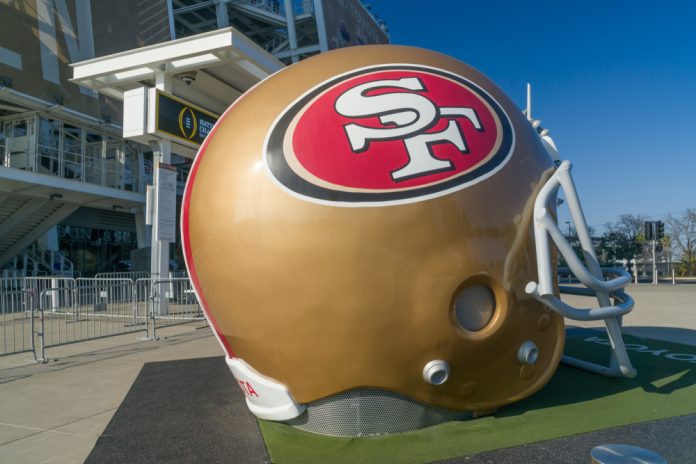 The San Francisco 49ers have joined forces with Joovv Red-Light Therapy in a unique collaboration which sees the 49ers become the first sports franchise to install a dedicated light therapy recovery and treatment space in their locker room at the Levi's Stadium.
Through the partnership, Joovv Red-Light Therapy will become the official light therapy partner for the National Football League side.
Wes Pfiffner, Director of Marketing for Joovv, commented: "We are excited to partner with a storied franchise like the 49ers, and we're 100% committed to making the Joovv Recovery Room the best recovery experience in professional sports.
"Healthy light exposure is such an integral part of maximizing performance and recovery that we feel this is just the start of what's possible. Our partnership signifies a new era and standard for how athletes perform and recover."
Joovv light therapy utilises red light and near infrared light to support the body's natural recovery, healing, and regeneration process; red light is absorbed by surface tissues and cells, and infrared penetrates into deeper tissues, aiding enhanced recovery.
The San Clemente (California) health-tech enterprise seeks to disrupt the multi-billion $ well-being and recovery sector, offering red-light therapy devices at an affordable price-point and effective distribution for mass-market adoption.   
The five-time Super Bowl winners began using Joovv products at the beginning of the 2019 season and have since extended their deal after encouraging results with the California-based company's services, who are considered to be pioneers in their field.
"Being from the belief that balance is the key to efficient and energetic movement, our daily use of Joovv products set our athletes up for success," explained 49ers Director of Functional Performance, Elliot Williams.
"Light therapy allows us to provide a player's body with an extremely valuable resource that is proven to support the body's natural inflammation process, increase cellular regeneration and aid in sleep optimization, three main aspects of recovery that ensure our players are at their best for gameday."