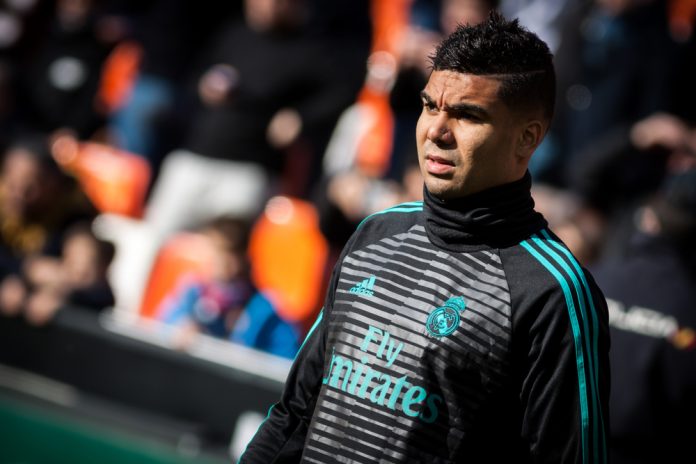 Real Madrid midfielder Casemiro has unveiled his new esports company called CaseEsports, according to HLTV.
The team has already locked down a handful of sponsors, including HyperX, Hawkers, gaming chair manufacturer Drift, and 'fashion soccer' brand BŮH.
CaseEsports and Casemiro intend to "lead the European esports scene" together, the organisation's official website described.
"This team was created out of a hobby of mine that I really enjoy, " the Brazilian said. "I wanted to take it to a professional level, and just like in my career, I want them to be the best. I know that creating a new team and winning titles will take time and require a lot of work, but I hope that the players and the fans will really enjoy this project."
The 28-year-old is one in a long list of professional footballers investing into esports, including Manchester City's Sergio Aguero and former Real teammate Gareth Bale.
The team is made up of Paulo Felipe ('land1n'), Denis Fisher ('dzt'), Felipe Delboni, Yan Pedretti ('yepz'), and Vinicius Pereira ('n1ssim').
They will also be provided with their own office and gaming house in the Spanish capital where they will be based, to train and prepare for the DreamHack Open in December.