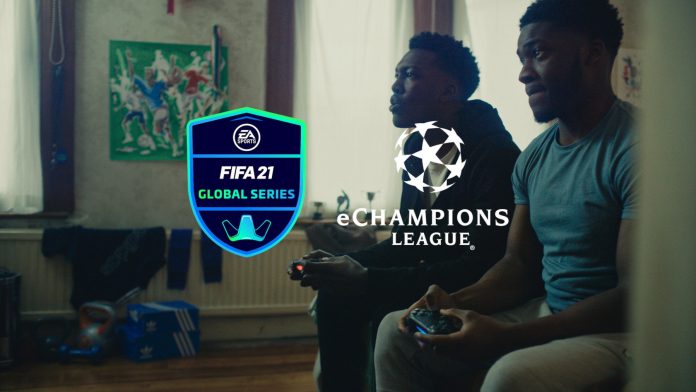 Electronic Arts and UEFA have confirmed that the eChampions League will return for a third season, taking on a revamped format and utilising the popular FIFA 21 video game title.
The expanded season kicks off on 1 February, when European PlayStation 4 FUT verified gamers go head-to-head with current and former FIFA Global Series leaders in online qualifiers.
Winners will advance to the Knockout Stage to be staged May 1 and 2, and the final eight competitors will book their place in the eChampions League finals, scheduled for 28 May, just a day before the real-life UEFA Champions League final.
The winner will take a lion's share of the $280,000 prize pool, and the top three players will also earn a spot in the FIFA 21 Global Series European Regional PlayStation 4 Playoffs. 
Guy-Laurent Epstein, UEFA Marketing Director, commented: "The first two editions of the eChampions league have seen the competition become an established top-level event within the football simulation game calendar. We have taken immense satisfaction from the positive feedback we have received from gamers who have thoroughly enjoyed the unique experience of competing in the UEFA Champions League game mode.
"The viewing figures and engagement that the eChampions League has received are testimony to the role it plays in connecting with existing and new fans of the UEFA Champions League."
The esports tournament will be live streamed on EA Sport FIFA's official Twitch platform and the UEFA TV YouTube channel. Furthermore, FIFA Global Series Viewership Awards will be up for grabs for those that tune in.
"Our continued relationship with UEFA allows us to merge the best of virtual and traditional football through the eChampions League, creating more can't-miss moments for esports fans and football fans alike," explained Brent Koning, EA Sports FIFA Commissioner.
"The UEFA Champions League holds a prestigious legacy linking many of the greatest moments in football history. With the eChampions League, we're able to tap into that excitement and glory recreating the football spectacle on the virtual pitch."