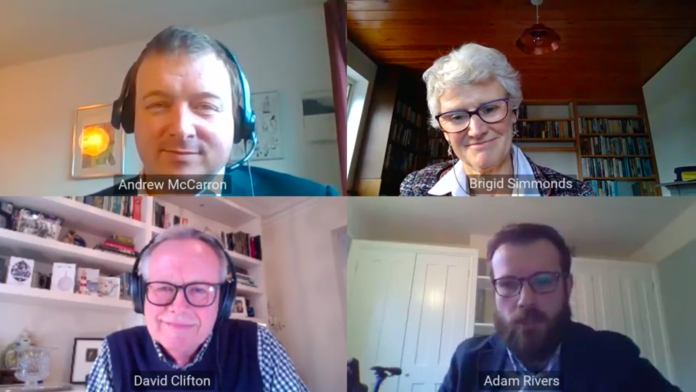 As sports clubs and betting operators await a decision on the future of betting sponsorships, the implications of such relationships have been questioned by the UK government as it undertakes its review of the 2005 Gambling Act.
Speaking on the 'Unpicking the Terms of the UK Gambling Act Review' webinar, hosted by SBC, a team of industry experts reviewed the government's stance on betting sponsorships and how the Gambling Act review could affect competitions and operators.
Brigid Simmonds, Chair of the Betting and Gaming Council (BGC), emphasised that there is a 'perception issue' surrounding sports clubs' agreements with gambling brands. Simmonds suggested that together, sports and betting operators can have a positive impact, however, companies that are not are not invested in the UK market should be re-assessed.
She said: "If we look at the Premier League, there are eight clubs sponsored by betting companies and only two are members of the BGC. Six of the companies have no interest in the UK market and their licensing seems to come from various other places that are white listed.
"As someone who is absolutely passionate about what sport can do for people through life, we've got to make sure money is available for grassroots sport. We've got £350 million that goes into racing from the industry and £30-40 million that goes into other sports, whether it be rugby league, darts, boxing or obviously football. It's really important that money is used in local communities and it's used in education.
"When safer gambling is at the heart of all those agreements, it's absolutely fine. What I'm concerned about is that everybody has to play by the same rules. At the end of the day, I'm not convinced that we should have sponsors that aren't really interested in the UK market at all. That's one of the things that both the gambling commission and the government should look at.
"But personally, I'm very keen for sports sponsorships to continue because it's very important and particularly at the moment, sport needs that money."
Moreover, David Clifton, a licensing expert and Director of Clifton Davies, drew the panel's attention to the government's response to the House of Lords' committee report.
The policy paper indicated there was no 'causative' connection to be found between exposure to operator logos and problem gambling in children or adults, insinuating that sports clubs which display betting marketing material cannot be held solely responsible.
"There were some very interesting comments from the perspective of advertising," he explained. "The bottom line, which appears to be the starting point for the government, is that they understand the concerns that exist in relation to gambling advertising, but are pointing to there being a lack of evidence between advertising and problem gambling when advertising is conducted in accordance with the existing rule. There's no link between that specifically and problem gambling."