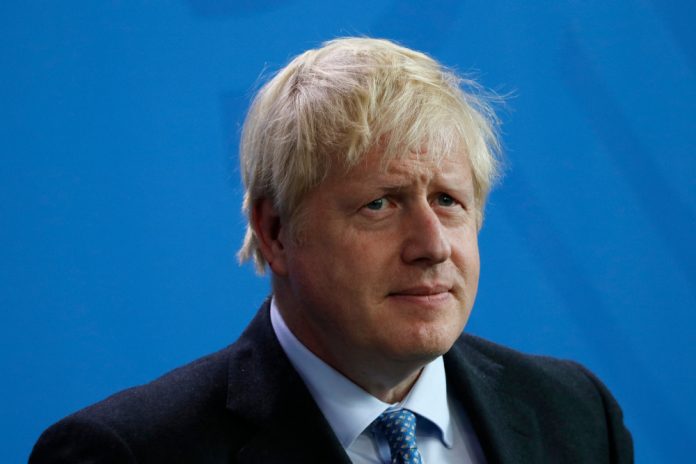 Elite sport has been given the go ahead, following Prime Minister Boris Johnson's announcement yesterday evening that England will enter a national lockdown for the third time since the beginning of the coronavirus pandemic.
Although much of the focus was on the closing of schools and universities, there was some doubt as to whether sport would be allowed to continue.
However, it has been confirmed that under the new rules, elite athletes will be allowed to compete and train, and pre-organised activities for disabled people can continue. However, outdoor gyms, courts, courses and swimming pools have been forced to shut, along with indoor gyms and facilities have been forced to shut.
Swim England, the national governing body for swimming, condemned the closing of pools across the country as part of the new restrictions and highlighted the importance of the sport to individuals' mental health during the pandemic.
"We will continue to keep fighting for pools to be classed as essential services and exempt from any future restrictions," Chief Executive of Swim England, Jane Nickerson, emphasised.
"So many people with a range of debilitating physical and mental health conditions rely on exercise in the water to help them manage their conditions."
Tennis, another 'naturally socially distanced sport' will also suffer as a result of the new measures.
Meanwhile, England Golf said it was 'extremely disappointed with the news' that courses must close down in England, although they can remain open in Scotland. The non-contact sport was one of the first to resume following the first national lockdown but it has been halted once more.
A statement read: "It is with great regret that we share this news with you, but please be assured that we will continue to make the case for golf to reopen whenever possible."
Last week, the English Football League (EFL) announced that players and staff across its 72 clubs would undergo mandatory testing from 4 January, on the back of calls for the EFL League One to be suspended, with many clubs struggling to contain the virus. The Premier League also maintained that it has 'confidence' in the existing protocols in place.
The FA's statement detailed plans for amateur football and the Women's FA Cup, which is classed as a non-elite competition: "Dialogue will continue with the Department for Digital, Culture, Media and Sport, leagues, competitions and County Football Associations and we will provide further updates for the 2020-21 Vitality Women's FA Cup, Buildbase FA Vase and non-elite football when relevant.
"We would like to thank the football community once again for its hard work, resilience and understanding during such an incredibly challenging period for both the game and wider society."
On the other hand, the British Horseracing Authority (BHA) was boosted by the news that the sport could continue without spectators.
"Following this evening's broadcast, we can confirm that racing will continue behind closed doors during the upcoming national lockdown," the BHA said.
"Attendance will be limited to those essential to the staging of fixtures and strict adherence to British racing's COVID-19 protocols will continue to be required for all who attend."