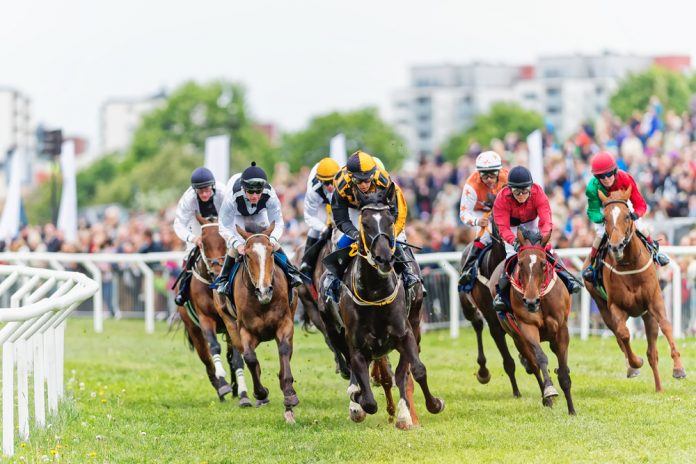 The Jockey Club has moved to sign Charlie Boss as its new Chief Commercial Officer, as one of three new senior appointments.
The former Disney Commercial Director for sports in Europe and Africa will work closely with The Jockey Club's Chief Executive, Nevin Truesdale, in his new role.
Boss joined Disney in 2018 from ESPN's UK office, where he acted as Head of Marketing, Commercial and Strategy for five years. Prior to that, he spent a year working for the Rugby Football Union (RFU).
As part of the reshuffle, Hannah Grosvenor has been promoted to National Sales Director of The Jockey Club. Grosvenor has held a number of titles since starting out at the commercial horse racing organisation, including Sales Executive, Business Development Manager, Regional Sales Manager and Regional Head of Sales.
Furthermore, The Jockey Club has confirmed that former National Football League (NFL) Director of Partnerships in the UK and Harlequins' Commercial Director, Alexandra Goldschmidt, will cover Carey Weeks' maternity leave. Goldschmidt, who oversaw the Premiership club's successful sponsorship programme, has been appointed on a fixed-term contract.
Truesdale, who took on the role of Chief Executive in December, said: "These are three key commercial appointments for The Jockey Club and I'm looking forward to supporting and enjoying the success of Charlie, Alex and Hannah in the months and years ahead.
"Their appointments are the latest examples of the kind of talent we are privileged to welcome and nurture within The Jockey Club, which will ensure we recover from the COVID-19 pandemic on as strong a footing as possible.
"Charlie and Alex bring fantastic track records from Disney, The NFL, ESPN, the RFU, The FA and Harlequins between them, while Hannah's achievements are a product of her own effort and the support around her within The Jockey Club, making her a great exemplar of what any Jockey Club employee can achieve."
Truesdale took on the role in an 'acting' capacity after former CEO Delia Bushell was forced to step down following an independent inquiry which upheld allegations of 'gross misconduct'.