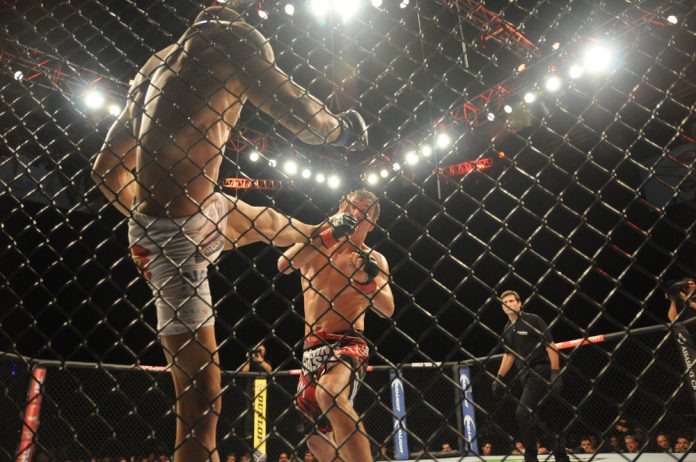 The Ultimate Fighting Championship (UFC) has penned a deal with French subscription service RMC Sport.
In November last year, the French Mixed Martial Arts Federation (FMMAF) confirmed that France's media regulation council had agreed to lift the 15-year long ban on broadcast mixed martial arts (MMA) events in the country.
With the restrictions now removed, the promotion has reestablished a partnership with RMC Sport, which was France's UFC broadcaster before the ban was lifted, after RMC found a loophole around the broadcasting regulations on its RMC Sport 4 channel. The channel replaced Kombat Sport which was broadcast from Luxembourg, not France.
Arthur Dreyfuss, Managing Director of Altice Médias, said that the deal stemmed from subscribers' 'desire to keep attractive sports rights', such as the UFC.
The contract covers exclusive rights to UFC events in France, French overseas territories and Monaco. The company has also secured the non-exclusive rights in Andorra, Belgium, Luxembourg, Switzerland and Mauritius.
"We have developed a great partnership with RMC over the years," said David Shaw, UFC's Senior Vice-President, International and Content. "They have shown great enthusiasm, the most marked interest and drive to promote and develop our sport. We are very happy to open a new chapter in our shared goal to support the growth of MMA in France."
Coverage begins this evening, with the RMC Sport 2 channel set to air the middleweight bout between Michael Chiesa and Neil Magny from UFC Fight Island in Abu Dhabi. The MMA action continues this weekend, when Conor McGregor takes on Dustin Poirier in a rematch on RMC Sport 1.
However, the broadcaster will have to adhere to strict regulations set out by the Conseil Supérieur de l'Audiovisuel's (CSA), such as placing an 'over 16' warning on broadcasts and only showing MMA events after 10:30pm on free-to-air linear channels.