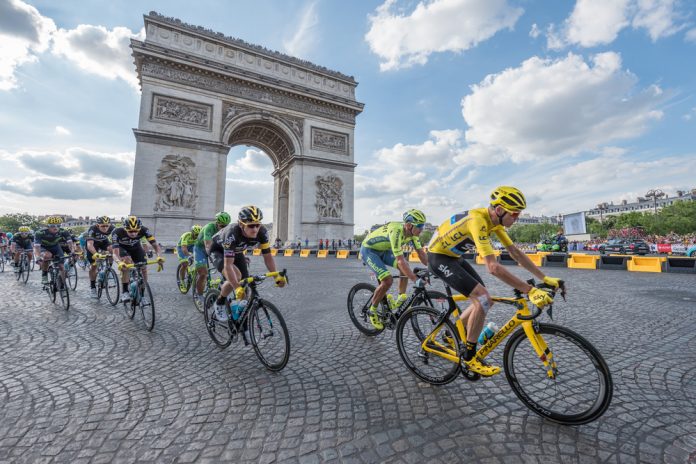 Tour de France organiser the Amaury Sport Organisation (ASO) has signed a sponsorship agreement with bicycle component manufacturer Shimano.
The Japanese company replaces the tournament's previous sponsor Mavic, which had held the position since 1973. However, the latter's agreement was curtailed, despite the Amaury intending to continue with the collaboration until 2022.
Macvic was recently acquired by the Bourrelier Group and a restructuring of the company was subsequently announced, casting doubt over the continuation of the sponsorship deal.
Bourrelier's takeover of the company followed a botched sale attempt in 2018 which placed 250 employees' jobs at risk. The bicycle wheel manufacturer was subsequently placed in receivership.
As the new support services provider and sponsor of ASO, Shimano – which recently celebrated its 100th year of business – will provide safety vehicles and a neutral support team for all of ASO's races, including the prestigious Tour de France, as well as the Tour of Flanders, Vuelta a España and the Giro d'Italia.
"In the one hundredth year of our existence we are very excited to start a new chapter in our sports history," said Taizo Shimano, Executive Vice President. 
"We are proud to announce a partnership to support the ASO's events with neutral support. That means we will be providing first-class support to riders at ASO events to get them back on the road and back in the race."
The firm's services will be available to all teams and riders in the event of mechanical failures or crashes. It will make its debut as support service provider at the Paris-Nice race on 7 March.
"We are incredibly pleased to have extended our partnership with a player as innovative as Shimano, added Yann Le Moënner, Managing Director of ASO.
"Partnering up on all of our professional and amateur cycling events with a family business and pioneer in the cycling world testifies to our commitment to offering excellent support to athletes as well as all of the cyclists involved in our events."