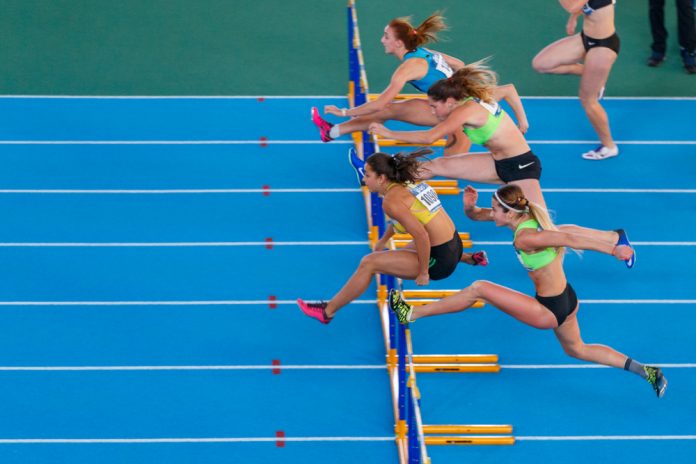 Belarus has lost the International Modern Pentathlon Union's (UIPM) 2021 Pentathlon and Laser Run World Championships, after the governing body's executive board removed the hosting rights from the country.
It is the second major event that the country has been stripped of since the International Ice Hockey Federation (IIHF) took the 2021 Ice Hockey World Championship away from Belarus last week.
Over 1,200 athletes represented by the Belarusian Sport Solidarity Foundation (BSSF) penned a letter to the UIPM, requesting that it finds a new location to stage the combined tournament that will act as the final qualifier for the Tokyo Olympic Games.
UIPM President, Klaus Schormann, explained: "The UIPM Executive Board has been closely monitoring developments in Belarus in recent months and assessing the viability of the UIPM 2021 Pentathlon and Laser Run World Championships taking place in Minsk as planned.
"The sanctions imposed by the International Olympic Committee on the National Olympic Committee of Belarus in December 2020 were also noted. Having remained in close contact with the Belarus Federation of Modern Pentathlon throughout this process, it was important that a decision was made that would protect this strong partnership and the future development of our sport in Belarus."
However, the UIPM said it will reconsider staging a later edition of the tournament in Belarus 'when the time is right'.
This year's combined championship is scheduled from 7 to 13 June and was due to be held in the Belarusian capital of Minsk.
"After a detailed discussion, the EB voted to move the UIPM Pentathlon and Laser Run World Championships in Minsk to a future date because of a growing concern that the present instability in the host nation could jeopardise the success of UIPM's flagship competition," Schormann continued.
Elsewhere, the IIHF is composing a plan for the Ice Hockey Championships after Lithuania offered to co-host the competition alongside Latvia, taking Belarus' place.
Lithuanian Prime Minister, Ingrida Šimonytė, said: "We are already in discussions with Denmark, Latvia and Slovakia. We had experience in Denmark and Slovakia in 2018 and 2019. Too many candidates really make no sense, but I really appreciate their (Lithuania's) offer. The (IIHF) Council will have the choice only between Denmark, Latvia and Slovakia."