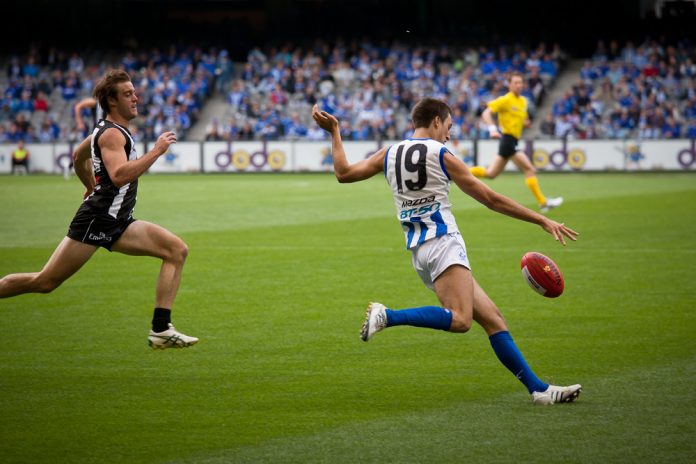 A new agreement between Foxtel, Telstra and Kayo has seen the latter inherit the broadcasting rights to the National Rugby League (NRL) and Australian Football League (AFL), two of Australia's most lucrative sports tournaments.
Telstra Live Pass will be replaced by Kayo, which the former's customers will be able to subscribe to at a discounted price, gaining access to NRL and AFl coverage in addition to numerous other sports. 
Until now, Telstra held the rights to broadcast all NRL and AFL matches via mobile devices, as part of an agreement from 2018 to 2022 for rugby league and 2017 to 2022 for Australian football. 
However, both sports leagues made the decision to begin negotiating broadcasting rights packages last year following the financial impacts of the COVID-19 pandemic.
Foxtel – which is 35% owned by Telstra – also held live streaming rights for NRL and AFL fixtures, utilising Kayo Sports for broadcasting. 
Following the negotiations last year, the firm gained exclusive streaming rights to both leagues for the 2023 to 2027 seasons. This was followed by an agreement in December 2020 which saw Foxtel and Telstra secure the broadcasting rights for the entirety of the 2023/24 season.
Regarding the new arrangement with Telstra and Kayo, Patrik Delany, Chief Executive of Foxtel, remarked: "We have a great long-term relationship with Telstra and as our company's strategies evolve, we are finding new ways to work together."
"We have created a great product in Kayo, streaming 50 sports live including the AFL and NRL action, it's exciting for Kayo to be endorsed for Live Pass customers by Telstra."
Kayo currently has 644,000 subscribers, whilst Telstra Live Pass reached a viewership of 3.4 million last year across a range of rugby league, Australian rules football, Australian netball and Football Australia matches.
Telstra will continue to maintain the AFL Live and NRL Official apps, in addition to offering video replays and highlights footage, live scores and statistics.
"We laid the foundation for sports streaming in Australia with Live Pass back in 2012," added Andrew Penn, Telstra Chief Executive. "Today, video streaming of content is everywhere. How and where viewers consume their content and their expectations have changed greatly in this time.
"We have always been committed to delivering fans the best experience possible across our range of products and services, and sports is a key part of our strategy and offering. 
While Live Pass has provided a great experience for our customers over time, Kayo has quickly become the premium sports streaming service in Australia, and we're excited to provide this exclusive offer to our customers, giving them the chance to watch a wider range of sports on their choice of screen."