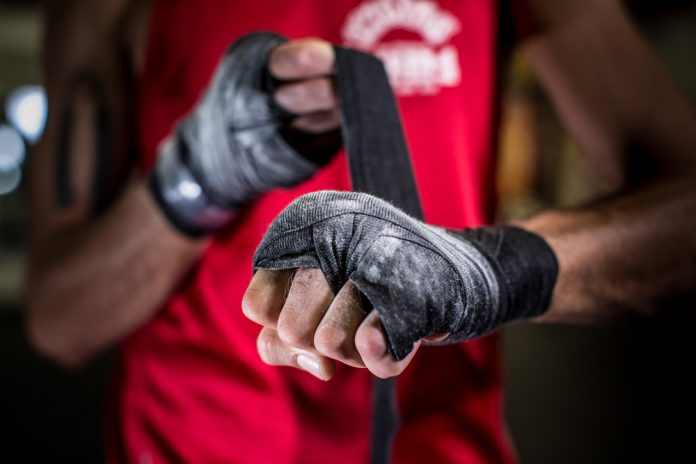 Bellator MMA has signed a landmark deal with the BBC to show all of the US-based promotion's events live on the BBC iPlayer in the UK in 2021.
On 2 April, Bellator's calendar will kick off at the Mohegan Sun Arena Connecticut. Patricio 'Pitbull' Freire and Emmanuel Sanchez are set to headline the event, going head-to-head for the Featherweight world title in the semi-finals of the World Grand Prix tournament.
In addition, the MMA promotion has confirmed that it has three further events planned for later in April and May.
"Following on from the success of the Paris show we are delighted to continue our partnership with Bellator," said Ben Gallop, Head of Digital at BBC Sport. "We look forward to bringing live, free to air Bellator action to both existing and new fans of MMA on BBC iPlayer."
Last October, the BBC aired Bellator's Paris show, making it the first MMA event the public service broadcaster showed live across its network. A total of 11 fights were broadcast from the Accor Arena, which also marked the first time France staged an MMA event.
Head of Bellator Europe, David Green, commented: "We are absolutely delighted to be able to bring live Bellator MMA action to millions of UK homes on BBC iPlayer. To have every event from all over the world available for fans in the UK to watch live is something we have been working really hard to achieve, and to be able to call the BBC home for Bellator in the UK is really a fantastic moment for us and for the sport."
Through the partnership, MMA enthusiasts in the UK will be able to watch every Bellator event live, which will also be made available on demand after the initial broadcast. The promotion will also benefit from an increased presence across BBC Sport's digital platforms such as its website and app.
"I am absolutely thrilled to be confirming the BBC as our UK broadcast partner," added President of Bellator MMA, Scott Coker. "To have every event on the biggest network in the UK is a great opportunity for Bellator. We look forward to working with the BBC to bring our exciting roster of talent and our extensive events schedule to an ever-growing audience."
The deal follows on from Bellator's announcement with Showtime that will see the ViacomCBS-owned broadcaster show up to two MMA events per month.