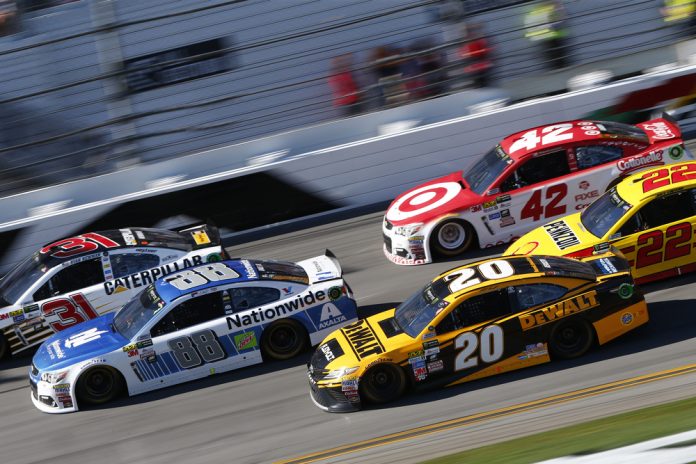 Nascar has penned a record international deal with the stock car racing series' broadcast partner IMG for the 2021 season.
The deal, which will see Nascar's content made available in almost 200 countries and territories in over 25 languages, represents a new high-water mark for the sport.
Nascar already has deals in place with globally renowned broadcasters such as Tencent in China, Discovery in India, Viasat in Sweden, TSN in Canada, and ESPN in Latin America. Other key markets include, Brazil, Russia, Mexico, the United Kingdom, Germany, France, Italy, and Spain.
IMG's 10-year agreement sees the agency distribute the series' worldwide media rights, excluding the Americas region and runs until 2024.
Nick Skipper, Nascar Senior Director of Media Strategy, commented: "Nascar is a strong global brand, and we take great pride in growing the sport to every corner of the world. It's a pleasure working with best-in-class partner IMG to deliver Nascar entertainment to new and existing audiences internationally."
Last year, the racing series launched its own dedicated Motorsport.tv channel which features a variety of content, including behind the scenes footage of the sport, to appeal to an international motorsport audience.
Production giant Netflix is also preparing to release its Nascar-based sitcom, 'The Crew', on 15 February which is centred around the fictitious Bobby Spencer Racing team, allowing the sport to gain increased exposure.