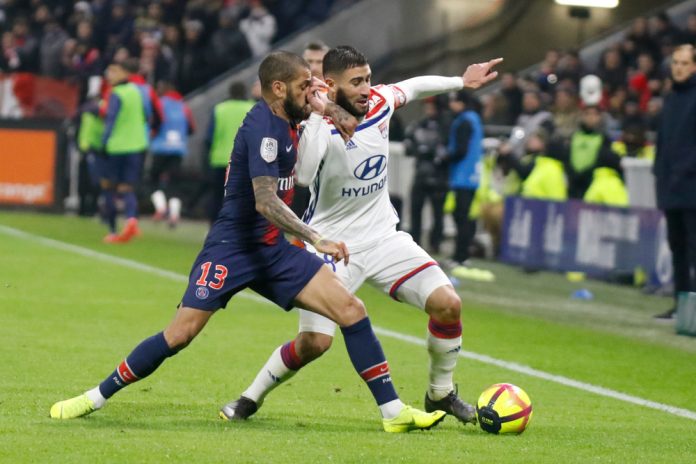 Canal+, the French pay-TV network, has further enhanced its status as a football broadcaster with the launch of its Ligue 1 streaming service MyCanal.
This follows the agreement with the French Professional Football League (LFP) earlier this month which saw the broadcaster gain the exclusive rights to eight Ligue 1 matches per week until the end of the current season, whilst it will also hold the rights to two matches per week until the end of the 2023-24 system under the terms of a pre-existing contract.
The broadcaster also holds rights to the second-tier Ligue 2, which will be sublicensed to beIN media, the firm which Canal+ in turn sublicenses its twe Ligue 1 games per week for €330 million. On top of this, the firm is paying just €35 million for the other eight games.
Subscribers to the new portal  will be able to watch all games in addition to accessing highlights compilations, original programming, written features and match clips.
Additionally, Canal+ has incorporated its 'Multiplex' offering, which combines action from multiple live matches.
The portal went live on 13 February, ahead of the clash between Paris Saint-Germain and Nice, and will remain active until the end of the 2020-21 system, under the terms of the aforementioned arrangement with the LFP.
Canal+ has emerged as the dominant network in French football for the remainder of the 2021 season due to ongoing financial difficulties in French football, kickstarted by the monetary troubles of the COVID-19 pandemic and exacerbated by a broadcasting crisis.
In December 2020 the LFP's €815 million broadcasting contract with Spanish agency Mediapro fell through due to the latter failing to pay fee instalments.
The league was subsequently left without a paying broadcaster and is now predicted to lose an estimated €1.3 billion, estimated at €65 million per club, with Paris Saint-German and Olympique de Marseille expected to lose €300 million and €150 million per week.
Due to the recent agreement with Canal+ the LFP has been able to recoup some losses, with current projections averaging between €650m and €670m for the 2020-21 season. This is still far below the €1.4 billion in revenues the league expected.
French football authorities recently called for an emergency meeting with the government and requested financial aid, having previously received a grant of €224 million in May 2020.