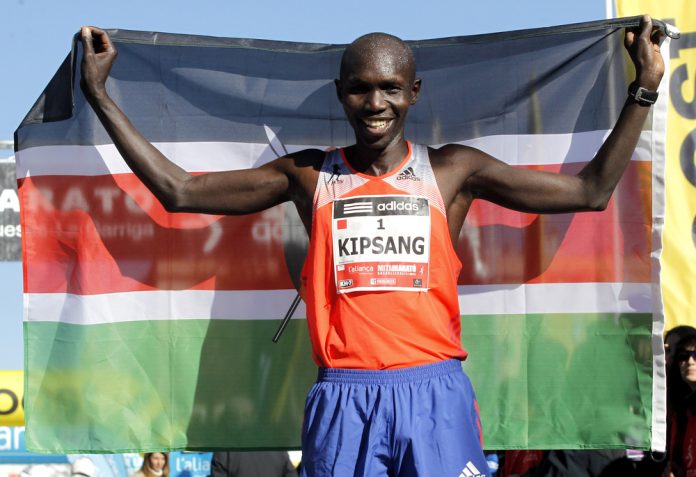 Infront has struck a deal with The Standard Group for the rights to the rescheduled 2020 Tokyo Olympic Games.
The Kenyan media company have acquired both the radio and television rights to the delayed summer games, with the international event to be aired on the free-to-air Kenya Television Network.
The five-and-a-half year contract also covers the 2024 edition of the Olympic Games which will be staged in Paris.
"We are looking forward to securing other ground-breaking partnerships with African broadcasters to maximise the impact of the upcoming Olympic Games Tokyo 2020 in sub-Saharan Africa," said Julien Ternisien, Senior Vice-President of Summer Sports at Infront.
The Infront agency and International Olympic Committee (IOC) agreed to market the free-to-air rights to the games in the sub-Saharan Africa region in 2019, and it is believed that the partnership with The Standard Group will stretch the furthest reach for the Olympics in Kenya.
Orlando Lyomu, The Standard Group's Chief Executive, remarked: "We are committed to nurturing and supporting the development of sports talent among Kenya's youth, and are working with various partners to accomplish this. This agreement with Infront to broadcast the Olympic Games is therefore of major significance in inspiring our young sportsmen and women to aspire for the Olympic dream."
As part of its agreement with the IOC, Infront will also establish a dedicated television feed across sub-Saharan Africa.
"We are pleased to be working with Infront to secure Olympic Games broadcast coverage across 46 African territories, including this new agreement in Kenya," added Anne-Sophie Voumard, the IOC's Vice-President of Broadcast and Media Rights.
"The IOC redistributes 90 per cent of the revenue we generate through our commercial agreements to support sport around the world, including in Africa."
National broadcaster, the Kenya Broadcasting Corporation, carried the 2016 Olympic Games in Rio and SuperSport holds the non-exclusive pay-television rights to the Olympics in the sub-Saharan Africa territory until 2024, along with the exclusive rights in South Africa.
In January, FIFA launched two invitation-to-tender documents in sub-Saharan Africa for the media rights to the men's 2022 FIFA World Cup as well as the 2023 women's tournament, with SuperSport touted to be in the running for the contract. Later in February, TV Media Sport acquired the exclusive free-to-air rights for the delayed 2020 European Championships, bringing more sport to the region.