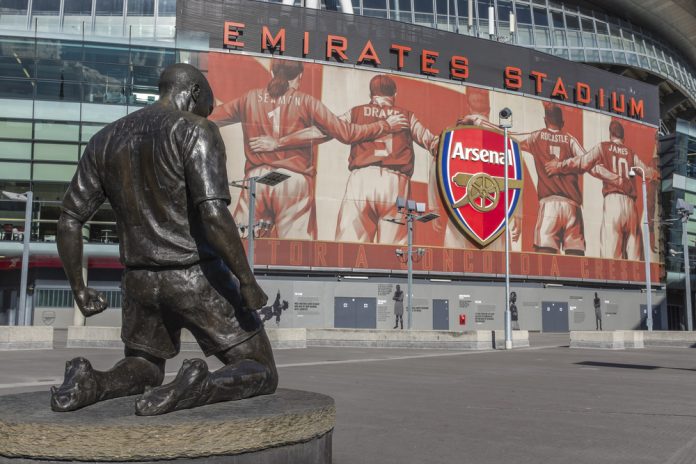 A handful of Premier League, English Football League (EFL) and Scottish Premiership clubs have received a letter from a group of '50 former gambling addicts', reminding them of the risks of advertising betting websites through their social media channels.
A total of 11 clubs across the UK were subject to a letter which informed how addicts might feel 'distressed' to see links to operator sites on Twitter posts, for example, and be 'encouraged' to place a wager on the match.
Manchester City, Arsenal, Celtic, Leicester City, Newcastle United, Burnley, Watford, Norwich City, Nottingham Forest, Birmingham City and Coventry City were among the clubs that all received the letter.
"It's painful to see brands associated with unimaginable harm when doing something as simple as checking their team's starting line-up on Twitter," the letter continued.
"We hope that you will take this request seriously and we look forward to seeing your social media channels free of direct gambling promotion soon."
The letter has received backing from MPs Carolyn Harris and Iain Duncan Smith, and the group went on to explain that it is 'difficult for those of us who are addicted or in recovery' to be exposed to such advertising'.
An Arsenal spokesperson responded to the approach: "Our partnership with SportsBet is founded on a joint commitment to promote safe and responsible gambling. We are pleased to partner with an industry-leading organisation that takes its social and regulatory responsibility extremely seriously.
"We would encourage anyone struggling with gambling to seek confidential and professional support at www.gamstop.co.uk."
The 2005 Gambling Act review is ongoing and Prime Minister Boris Johnson is likely to support a ban on gambling industry shirt sponsorship.
Both the Premier League and EFL reaffirmed that its gambling advertising is undertaken in a  'responsible manner' and the relationship between the two is 'mutually beneficial', with clubs heavily reliant on the income from betting partnerships amid the COVID-19 crisis.
Both Google and Facebook have implemented safer gambling controls on the back of the Betting and Gambling Council's (BGC) recommendations.
As part of the BGC's headline directive, which was published in August last year, betting operators are only allowed to display adverts to users who have verified their age on video sharing platforms – such as YouTube, Facebook and Twitter – guaranteeing that the target audience is over 18.
Later in the year, the Advertising Standards Authority (ASA) divulged that it had seen a drastic improvement in gambling-related adverts being restricted to underage audiences. The ASA noted that inappropriately placed online betting and gambling adverts had 'reduced significantly, from 70 ads in the first sweep to 5 ads in the second sweep' during the three-month period between July and September.