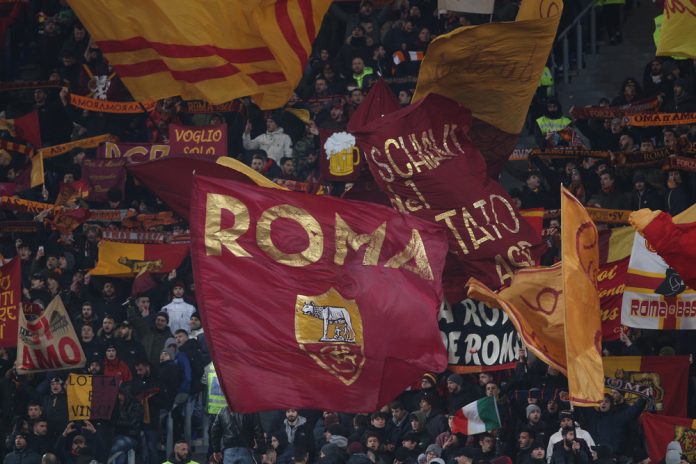 AS Roma has opened a marketing and communication platform for the Serie A club's various sponsors, premium partners and licensees, the AS Roma Business Club.
The new channel has been described as a 'space for marketing, networking and communication, for the many companies that work with and alongside the Giallorossi'.
The AS Roma Business Club will present firms 'in the club's orbit' with 'new opportunities and possibilities', interacting with prospective clients and partners whilst the world of business evolves amid the coronavirus crisis.
Some of the full range of benefits for firms and executives of joining the club's business community include sharing content, participating in special events and initiatives, introductions to other businesses in the AS Roma web and scope for new contacts and commercial partnerships, along with exclusive deals for club members.
The AS Roma Business Club will be located in the premium hospitality sector of the top flight club's home venue, Stadio Olimpico, when it is possible to safely return.
The top tier Italian club, which currently sits fourth behind Juventus in the Serie A rankings, recently added betting operator AYX to its roster of partners after penning a deal with the company to become the official regional betting partner of AS Roma.
Earlier in February, New Balance replaced Nike as Roma's kit supplier, rebuffing UK sportswear brand Castore in the process.