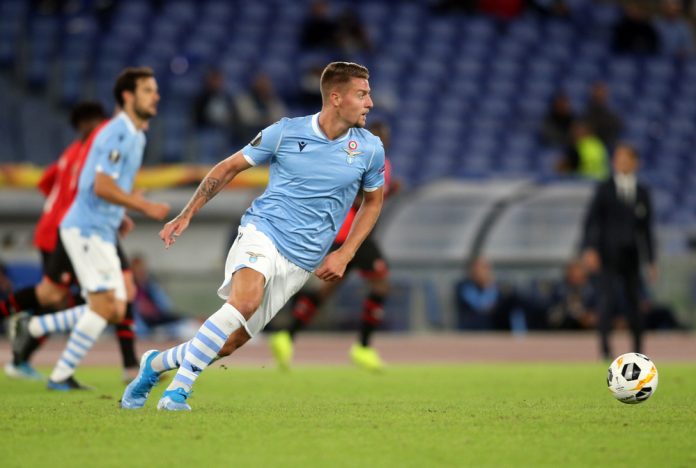 Sportswear manufacturer Castore is in talks with Serie A duo Lazio and Napoli to grow its global brand, according to Italian media reports.
Lazio and Napoli's respective agreements with Italian companies Macron and Kappa are due to expire at the end of the 2021/22, and it has been reported that the pair are currently in discussions with Castore as a potential replacement.
SportBusiness Soccer has estimated that Lazio's deal with Macron is worth around €4 million per season, whilst Napoli's partnership with Kappa sees the sportswear brand pay around €8 million a year.
Castore, which offers a digital approach to merchandise sales, was also in talks with Italian top flight club AS Roma before the Serie A side opted for New Balance earlier this week.
Last summer, the UK-based company made its first foray into the world of football, penning an agreement to become Scottish Premiership giants Rangers' new retailer. Castore has also since been linked with Premier League pairing Wolverhampton Wanderers and Newcastle United.
The brand has sponsored notable athletes such as tennis star Andy Murray and swimmer Adam Peaty, with the former becoming a shareholder in the firm. It has also partnered with Cricket West Indies and the Lawn Tennis Association.
It has been reported that Castore's growing interest in the Italian Serie A is largely due to the private equity investment bid led by CVC Capital Partners.
However, the deal with top flight clubs is hanging in the balance, after seven Serie A teams penned a letter to the league's President, Paolo Dal Pino, earlier this week in an attempt to block the offer. Furthermore, Serie A has delayed the vote to award the domestic rights to the top tier amid the uncertainty surrounding CVC's bid.