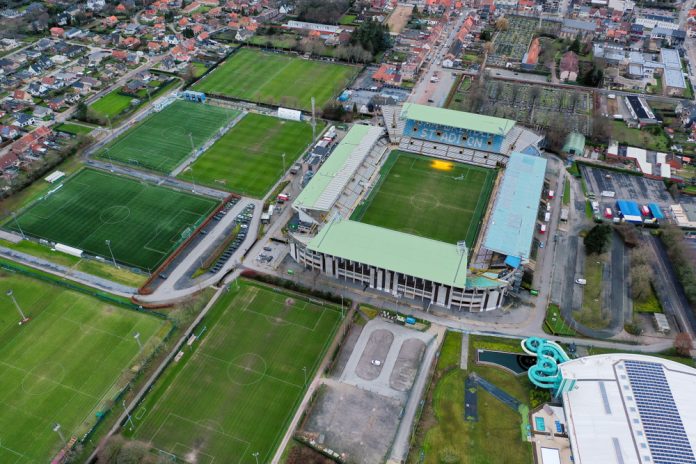 Belgian national champion Club Brugge has announced its intention to launch an Initial Public Offering (IPO), which would see the club listed on the Euronext Brussels.
In doing so, the team will become the first Belgian football club to be listed on a public stock exchange, joining European giants such as Manchester United, Ajax Amsterdam, Borussia Dortmund and Juventus.
According to De Tijid, banking syndicate Belfus – one of the club's primary sponsors – has been playing a leading role in the part of the operation usually reserved for private individuals, 
It has also been reported that a range of investment banks have been mandated to work on the project, including JPMorgan and Credit Suisse, as reported in SportBusiness.
Additionally, the plans seem well timed, as Club Burgge is currently on course to win a second league title in a row, and its fourth in six seasons, whilst also recording huge profits.
For the 2019/20 season, the club reported a turnover of €137 million and €24.5 million in net profit, whilst further revenue can be generated from its participation in European competitions and a 'sophisticated transfer policy'.
85% of the club's shares are currently held by Chairman Bart Verhaeghe, Director Jan Boone and CEO, Vincent Mannaert, with Verheaghe indirectly controlling 70%, Mannaert 17.5% and Boone 3.3%, whilst the remaining 15% of shares are held by local entrepreneurs. 
The outlet has speculated that the primary motivation behind the IPO is to fund the construction of a new 40,000 seater stadium on the site of the club's current 29,000 seat Jan Breydel Stadion, which will reportedly cost around €100 million.
Speaking to the paper, Verheaghe commented: "We expect to receive our environmental permit by the end of next spring. We can then start construction by the summer of 2021, to be ready to play by the start of the 2022/2023 season."