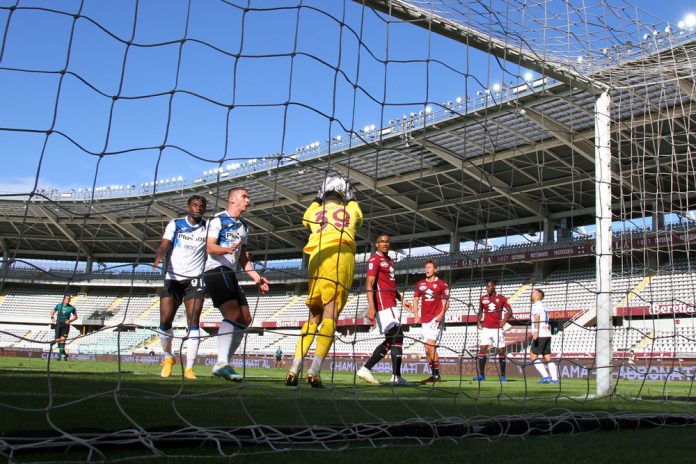 The vote to award the domestic rights to Serie A has been forced back once more after clubs failed to return a vote at an assembly meeting on Friday.
The meeting, which took place via video conference, saw Italian clubs vote on awarding the rights to the top flight, with DAZN and Sky Italia battling it out for the broadcast package.
Eleven out of 20 clubs voted in favour of DAZN's €850 million offer to show seven exclusive matches per week from the 2021/22 to 2023/24 cycle. However, nine clubs abstained from the vote, meaning it will be pushed back again, with 14 votes needed to approve the deal.
It has been reported that Benevento, Bologna, Crotone, Genoa, Roma, Sampdoria, Sassuolo, Spezia and Torino were the nine clubs that abstained.
"The offers received by the communications operators, after further technical and legal reviews, will again be submitted for approval at a future shareholders' meeting," the league said.
The vote to award the domestic rights has already been delayed as Serie A clubs await sign-off on a private equity bid led by CVC Capital Partners for a 10% stake in the league's new media rights business. The consortium, which also includes Advent International and FSI, is said to have tabled an offer worth €1.7 billion.
Last week, Telecom Italia (TIM) pledged its support to DAZN's bid by offering to cover 40% of the proposed investment fee, despite not taking part in the tender process itself. However, the announcement sparked controversy and Sky wrote to Lega Serie A ahead of the vote, warning the governing body that DAZN's TIM-backed proposed agreement could 'generate competition issues'.