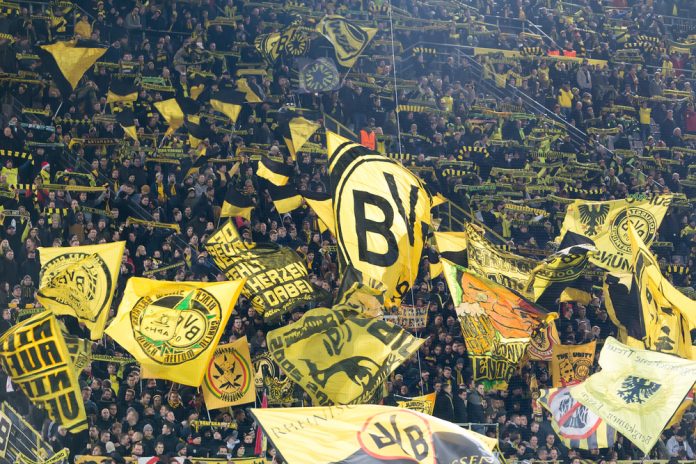 Borussia Dortmund has named BetMGM as its exclusive regional US partner in a new marketing and fan-focussed collaboration, with the latter emerging as the first US sports betting company to form an alliance with a German football club.
Under the terms of the agreement, the gaming operator has been granted rights to player imagery and team logos, as well as additional team assets for marketing applications. 
BetMGM customers will enjoy exclusive signup offers for Dortmund fans, along with access to co-branded content on the Bundesliga club's English-language social media channel, @BlackYellow. In addition, they will also be able to watch top flight matches through the arrangement.
"We are very pleased about this partnership with BetMGM as our new regional Partner in the US," explained Benedikt Scholz, Head of International, Commercial and New Business at Borussia Dortmund. "It is wonderful news for our US-based fans that they are now able to watch BVB matches via the BetMGM app. Together, we will broaden our reach and further develop our presence in the US market."
The partnership between Borussia Dortmund and BetMGM was sourced and supported by the commercial division of global sports business agency Sportfive.
Matt Prevost, Chief Revenue Officer, BetMGM, added: "BetMGM becoming the first US sports betting operator to partner with a German soccer club is a major milestone, and who better to team up with than the legendary Borussia Dortmund.
"As interest in Bundesliga within the US continues to skyrocket, BetMGM customers can engage with one of Germany's most prestigious clubs and watch every Bundesliga game through the BetMGM app."
Last week, the German Football League (DFL) invited private equity investors to bid for a stake in Bundesliga International, the DFL's media arm, with more than 30 firms said to be eyeing a bid for the subsidiary.