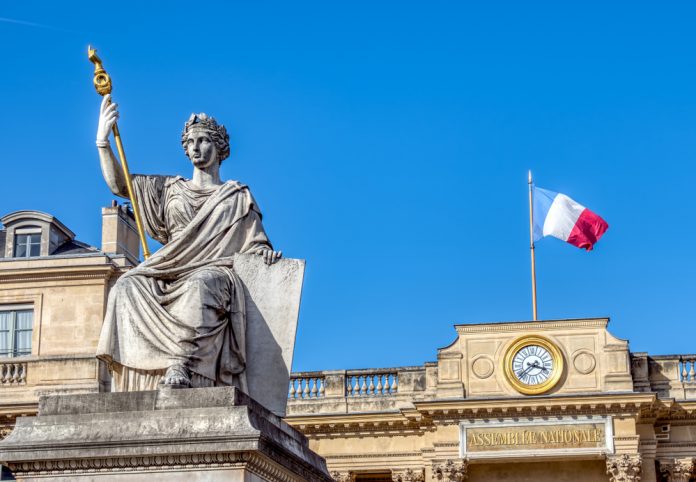 A Parisian court has set a date for the legal decision regarding the legal case between pay-TV broadcaster Canal+ and the French Professional Football League (LFP).
The decision will be delivered on 11 March, bringing the Canal+ legal challenge against the LFP concerning the latter's media rights tendering process to an end.
Quoted by AFP, Yves Wehrli, the LFP's lawyer, said in court: "The packages were separate, they were autonomous at the time of their commercialisation," said Yves Wehrli, the LFP's lawyer, as reported by SportBusiness.
Additionally, the solicitor criticised Canal+, citing the network's 'absolute bad faith' regarding the legal challenge. 
Canal+ initiated legal proceedings after the LFP excluded the network's package of rights – which were sublicensed from beIN Media – from the bidding contest.
Despite the court battle, the company secured a lucrative media rights package from French football authorities last month, paying only €35 million on top of its existing €330 million contract for the remainder of the 2020/21 Ligue 1 and Ligue 2 seasons.
Under the terms of the agreement, the outlet will provide coverage of eight Ligue 1 fixtures per matchweek, in addition to the two matches sublicensed from beIN, as well as a further eight Ligue 2 matches. beIN has subsequently gained the rights to the Ligue 2 games following a separate agreement with Canal+.
The agreement essentially provides a temporary solution to the LFP's broadcasting woes, with the last contest for the coverage of the 2020 to 2024 cycle unable to find an appropriate bidding, forcing the sporting body to pen a quick-fire agreement with Canal+.
Maxime Saada, President of Canal+, had initially threatened to hand back his sublicensed package in January, arguing that a pay-per-view system would better suit the French league and calling for a fresh bidding process. He did not, however, expect to be excluded from the subsequent contest.
As a result of the media rights crisis – which began in December when the €780 million contract with primary rights holder Mediapro was cancelled due to a lack of payments by the agency – French football is expected to lose over €1.3 billion. 
Total broadcasting revenue for the 2020-21 season is expected to reach between €650 million and €670 million, far below the €1.14 billion predicted at the start of the campaign.
The financial crisis has promoted the LFP to request an 'emergency meeting' with the French government, coupled with calls for financial aid.