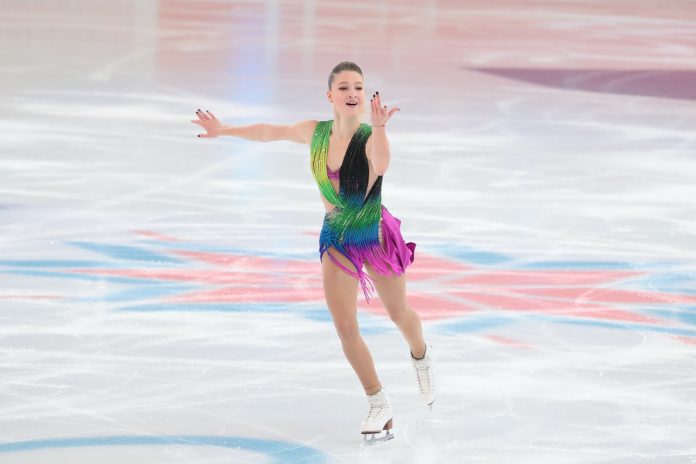 Russian figure skater Maria Sotskova has been issued a 10-year ban from the sport by the country's Figure Skating Federation, according to a report by Reuters.
The news outlet revealed that the Olympic athlete violated anti-doping rules by forging a medical certificate to explain the breach. 
Reuters reported that Reutov-born Sotskova had been suspended in August last year and it was divulged later in September that the skater had provided a fake document to explain the sample.
The suspension will be backdated to last April and run until April 2030, the federation confirmed.
The 20-year-old announced her retirement from the sport in July last year, after placing eighth in the women's figure skating competition at the 2018 Winter Olympics in Pyeongchang.
Sotskova also took the silver medal in the Grand Prix Final in the same year, and ranked fourth in the European Championships before hanging up her skates.
Russian athletes are prohibited from competing under the country's flag at the Olympic Games until December 2022 after Moscow provided the World Anti-Doping Agency (WADA) with doctored data following a report commissioned by the organisation.
In December last year, the Court of Arbitration for Sport (CAS) ruled that Russia will not be represented at the next summer and winter Olympic Games or the 2022 FIFA World Cup, and the country will also be barred from bidding to host sporting events.