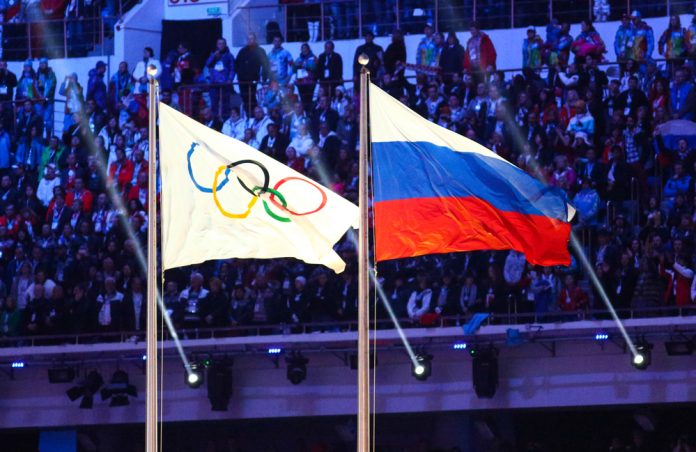 The Court of Arbitration for Sport (CAS) has ruled that Russia will not be represented at the next summer and winter Olympic Games or the 2022 FIFA World Cup after the country was barred from international sporting competitions for the next two years.
Under the terms of the ban, Russia will not be allowed to bid to host any sporting events, including the Olympic or Paralympic Games, related to the World Anti-Doping Agency (WADA). In addition, any governing body that has already awarded Russia hosting rights has been requested to rescind them.
Three CAS judges charged the Russian Anti-Doping Agency (RUSADA) with failing to comply with WADA after refusing to provide authentic drug test data upon request and manipulating data in 2018, breaching the global anti-doping code.
Although WADA initially issued Russia with a four year ban for state-sponsored doping offences, CAS has reduced the sentencing to two years after Russia appealed the punishment in December, enlisting the help of sports lawyers and governing bodies to back its case.
"WADA is pleased to have won this landmark case," WADA President, Witold Banka, commented. "We left no stone unturned in investigating this very complex matter and in presenting our case before CAS.
"The panel has clearly upheld our findings that the Russian authorities brazenly and illegally manipulated the Moscow Laboratory data in an effort to cover up an institutionalised doping scheme.
"In the face of continual resistance and denial from Russia, we clearly proved our case, in accordance with due process. In that regard, this ruling is an important moment for clean sport and athletes all over the world."
World Athletics will reconvene in March next year to decide whether to permit clean Russian athletes to compete under a neutral flag, after the country was banned from athletics tournaments in 2015.
In 2018, 168 Russian athletes competed under a neutral flag at the Pyeongchang Winter Olympics and up to 10 track and field athletes will be allowed to partake in the rescheduled 2020 Tokyo Games. However, the Russian anthem will not be played and Russian flags cannot be displayed within venues.
The CAS panel issued a statement which read: 'This panel has imposed consequences to reflect the nature and seriousness of the non-compliance and to ensure that the integrity of sport against the scourge of doping is maintained.
'The consequences which the panel has decided to impose are not as extensive as those sought by Wada. This should not, however, be read as any validation of the conduct of Rusada or the Russian authorities.
'In making its orders, the panel is limited by the powers granted under the applicable law.
'It has considered matters of proportionality and, in particular, the need to effect cultural change and encourage the next generation of Russian athletes to participate in clean international sport.'
However, Russia will be able to play in the delayed 2020 European Championships next year as UEFA is not considered a 'major event organisation' in relation to anti-doping regulations.
Nicole Sapstead, Chief Executive of UK Anti-Doping (UKAD) expressed her frustration at CAS opting to half the ban.
"This decision demonstrates Wada's ability to implement a global set of anti-doping rules to which everyone in sport is held," she said. "The Russia ban is the most severe sanction in sport ever imposed on a nation.
"Wada quite rightly sought to impose the maximum four-year ban. It is hard to imagine a more serious breaking of the rules in sport, so I don't understand the justification for this reduction."