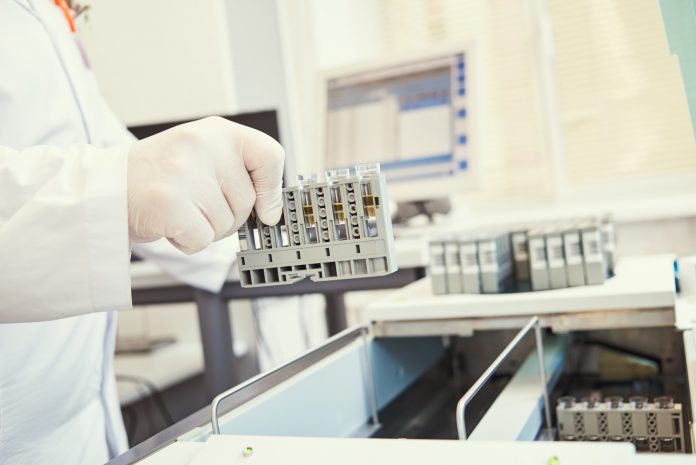 Russia could be set to face a worldwide sporting ban after the World Anti-Doping Agency (WADA) granted the country three weeks to explain "discrepancies".
The "discrepancies" in question relate to multiple positive drug tests which were deleted from a database sent to the world's anti-doping regulator which was investigating Russia's 2015 state-sponsored doping programme –  one of the biggest cheating scandals in sports history.
Russia, who are currently undergoing reintegration back into the sporting fold after a three-year suspension, provided conditional laboratory data in January. However, on Monday WADA announced its executive committee had been informed that a formal compliance procedure had been opened following the discovery of data "inconsistencies".
Jonathan Taylor, chairman of WADA's committee tasked with overseeing Russia's compliance, commented: "There were positive findings that were deleted; the question is why.

"This is hypothetical at the moment, but if the experts maintain their current view, then the compliance review committee will make a recommendation to send a notice to Russia's anti-doping agency (Rusada) asserting 'you're non-compliant' and proposing consequences.
"In a case with a 'critical non-compliance', there is now a starting point for the sanctions that can go up and down, and they do include sanctions against Rusada and options include no events hosted in Russia, and they do include no participation of Russian athletes in world championships and up to the Olympics."
Russia now faces the possibility of being excluded from sporting events including next year's Tokyo Olympics and the 2022 FIFA World Cup.
Yury Ganus, the chief executive of Rusada, failed to rule out the possibility that the data sent to Wada from the Moscow lab at the centre of the 2015 doping scandal had been tampered with.  
Ganus commented on the events, stating he was  "frustrated" and said the potential consequences for all Russian sports "will be more than serious". 
He went on to conclude: "I think this situation is the most critical since this doping crisis began. I want to hope for the best, but I live in a country where we have to be ready for all possible situations."