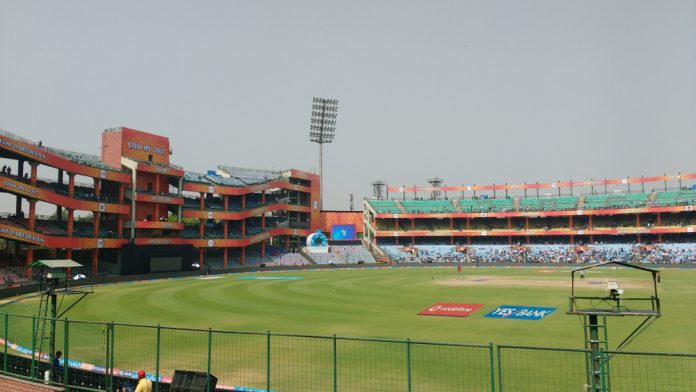 Indian Premier League (IPL) Twenty20 cricket team the Delhi Capitals has signed a primary sponsorship agreement with its co-owner JSW Group.
Under the terms of the agreement, the JSW logo will be prominently displayed on the team's shirt and on in-stadia branding until the conclusion of the 2023 tournament. The deal builds on a previous agreement signed in 2020.
"I am delighted that we continue to deepen our association with the JSW Group," said Kiran Kumar Grandhi, Chairman and Co-Owner of Delhi Capitals.
We share the same ethos and philosophy, and that makes our franchise one of the most formidable brands in the IPL. I am confident that this association will be a fruitful one for our team."
The IPL has become one of the top five most valued sports leagues globally since its launch 13 years ago, and so an agreement with one of its teams will grant JSW significant brand visibility and recognition.
In addition to the JSW Group, the Delhi Capitals are also co-owned by construction company GMR group, with both firms controlling a 50% stake in the franchise.
"IPL continues to attract the world's best talent from the sport, making it a globally respected and aspirational brand, attracting a number of national brands with a global recall value," said Parth Jindal, Co-Owner of the Delhi Capitals, Managing Director of JSW Cement and Paints and Founder of the Inspire Institute of Sport and Director JSW Sport.
"While the league sponsorships consisted of a number of new age enterprises from the Tech space, they were complemented by well-established national brands such as ourselves. 
"This varied combination of brands is a testament of how the IPL as a single platform provides the best outreach into a very diverse demographic. This is a unique proposition that no other Indian origin platform can provide."
Vinod Bisht, Director and Interim CEO of the Delhi Capitals, added:, "We are a young team, that has grown remarkably over the last few seasons. I am confident that this association will be a successful one, that will help both brands, Delhi Capitals and JSW, to grow tremendously."
The 2021 IPL season will commence in April, with six cities – Chennai, Bangalore, Hyderabad, Kolkata, Ahmedabad and New Delhi – identified as potential hosts by the Board of Cricket Control for India (BCCI).
Last year's edition of the tournament was held in the United Arab Emirates (UAE) due to COVID-19 restrictions, and was won by the Mumbai Indians.